Biden sues Benedict Arnold for title of 'Worst Traitor to the USA'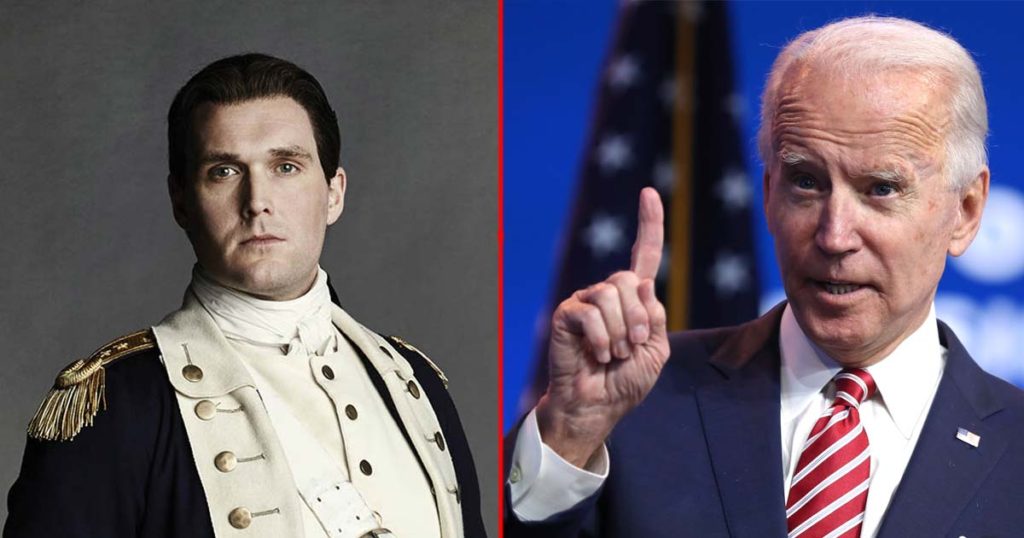 Former Vice-President Joe Biden has sued the former United States Continental General Benedict Arnold for the title of "Worst Traitor to the USA". The Major General who famously defected to the British Army during the Revolutionary War is apparently angry over losing his title as America's biggest traitor.
This is after Biden (or technically his handlers) managed to arm the Taliban with weapons, technology, money, our Afghan allies, a biometric data hit list, and likely several Americans. Arnold has hired several lawyers to go before the US Supreme Court in defense of his title.
"I at least had the balls to put on an enemy uniform after getting my leg busted at The Battle of Saratoga" cried the still crippled but reanimated Arnold. "The least that senile bastard and his crack smoking son can do is get me some of that China money". Biden was last seen trying to sniff the hair of JoJo Siwa.
Oddly enough, the US State Department that gave Benedict Arnold the funds needed to defend his title, along with some military gear as well. "We just heard there was another enemy of the USA and just sort of happened," said an unknown State Department official. Should he win, Arnold's future financial plans include making more crappy Facebook ads for Hero Wars, bringing back 8 tracks, working with Tommy Wiseau on The Room 2, and being a guest on Dancing with The Stars.
The corpse of Benedict Arnold, who died in 1801, was reanimated by several unused COVID-19 vaccines being accidently dumped upon his gravesite. The CDC has stated that this is minor issue and have mandated that this incident not the major part of any news story.

About Author