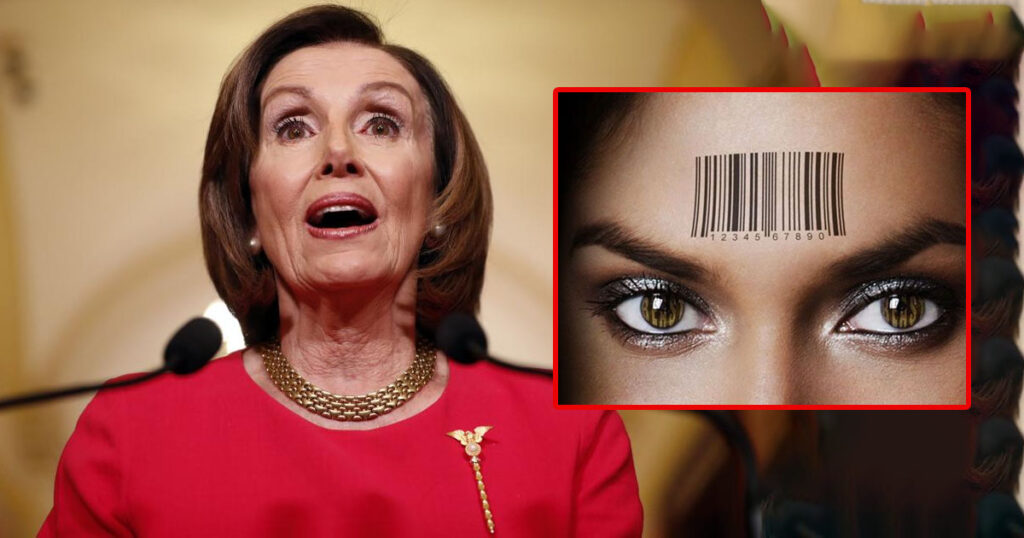 Speaker of the House Nancy Pelosi announced her plan to send relief money to every American affected by government's restrictions in the wake of the coronavirus outbreak. Her plan gets cash to families, prohibits corporate lobbying, and also funds a program to stamp the "Mark of the Beast" on every man, woman, and child in America.
"We give direct payments to families in a robust way and strengthen the child tax credit and the earned income tax credit," Pelosi said, outlining part of the plan from a room within the Capitol. "And we also ensure that citizens are enlisted in a new program where a bar code on the forehead or the right hand will be used for purchases with our new digital currency called Beast."
House Democrats drafted the bill, the text of which is circulating on K Street and was obtained by Genesius Times, even as Pelosi also negotiated with Senate Majority Leader Mitch McConnell and Senate Minority Leader Chuck Schumer this weekend on a separate package that McConnell is trying to pass through the upper chamber. A procedural vote to advance the Senate bill on Monday afternoon failed.
"We're very excited about using this manufactured coronavirus crisis to push through a bunch of crap that has nothing to do with coronavirus. Most importantly for me is enrolling everyone into our new digital currency," Pelosi added after taking a shot of vodka tainted with the blood of her enemies.
The money—up to $7,500 per family—will be given to each head of the household under the condition that they bow down and worship the state. Recipients will get to decide where they want the mark, on their forehead or their right hand.

About Author