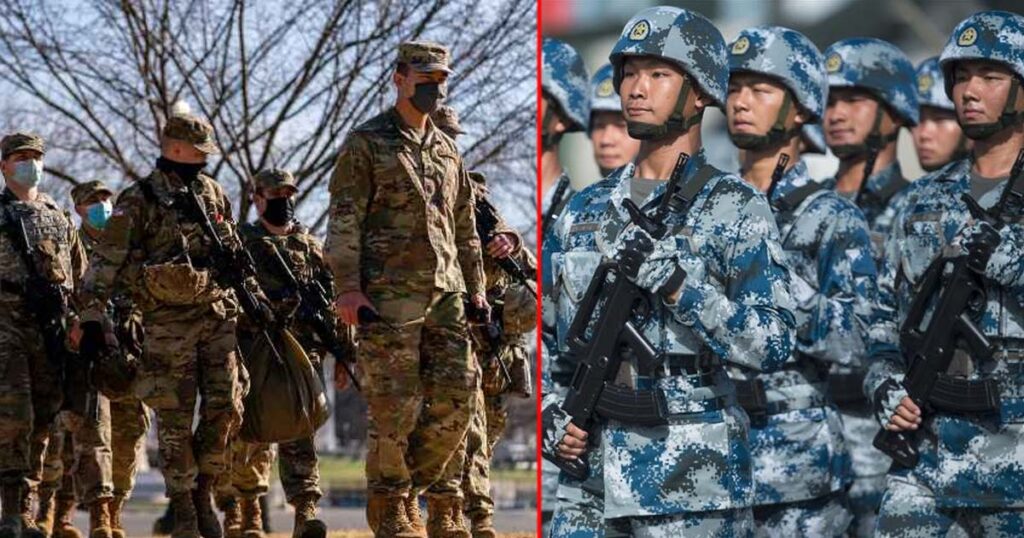 WASHINGTON, DC–President Biden isn't taking any chances with security. He's making sure that all the National Guard troops guarding the government in the nation's capital are loyal to the government.
To do so, he's vetting the soldiers stationed there and replacing any who fail to pass the loyalty test with Chinese army troops sure to be loyal to him.
"We're not taking any chances with right-wing fringe or pro-Constitution nutbags with guns in the nation's capital. We need only soldiers who are loyal to their overlords, the Communist Chinese Party," Biden said in a press conference announcing the vetting process.
Third-party analysts will be looking through the soldiers' social media posts and personal belongings for anything hinting at disloyalty to the communist party. Those troops who fail will be sent home and replaced with Chinese troops.
The National Guard was brought in to protect government buildings from crazy Americans disgruntled about having their election stolen.
"Democracy isn't having one person, one vote. Democracy is a select few telling everyone who their leader is and everyone bowing down to that leader by threat of military force. That's democracy!" Biden added.

About Author