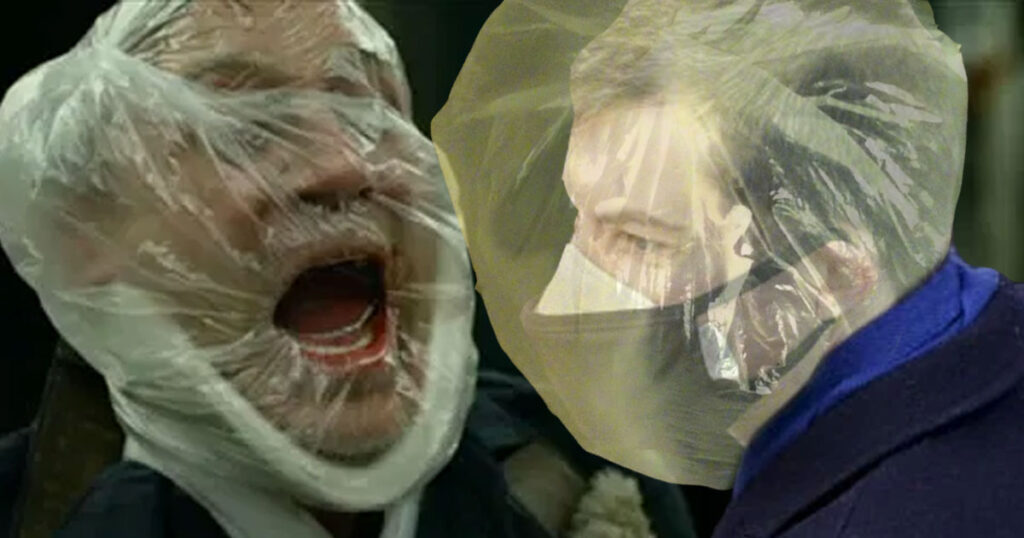 "Plastic bagging" is a sensible and easy way to virtue signal to your fashionable death
Many of us who watched the inauguration this week were delighted by the fashion on display — the dystopic matching coat and mask ensembles worn by Dr. Jill Biden, PhD, and the Biden granddaughters, the teletubby purple worn by Vice President Kamala Harris, Michelle Obama and Hillary Clinton, and of course, Senator Bernie Sanders's delightful mittens made of recycled human fetuses.
But the fashion trend that most excited me was the plastic bag face mask! "Plastic bagging" is a sensible and easy way to virtue signal, especially if circumstances require you to spend more time around others — like in a taxi, on a train or plane, or at an inauguration. Studies have shown that plastic bagging is the only sure way to prevent transmission.
Pete Buttigieg, the super gay former presidential candidate and now the nominee for secretary of transportation, was spotted plastic bagging. It appears he was wearing a fashionable cloth mask underneath a medical-grade plastic mask. His husband, Chasten, was sporting a similar plastic bag look, but with a fashionable plaid cloth mask underneath that coordinated with his totally gay winter scarf.
We should all be thinking about the quality of our masks right now. It's not enough to virtue signal with two completely useless face masks. If you truly want to virtue signal, you must wear a plastic bag over your head.
Plus, plastic bags can be super fashionable. You can look good while virtue signaling to your death and you should!

About Author