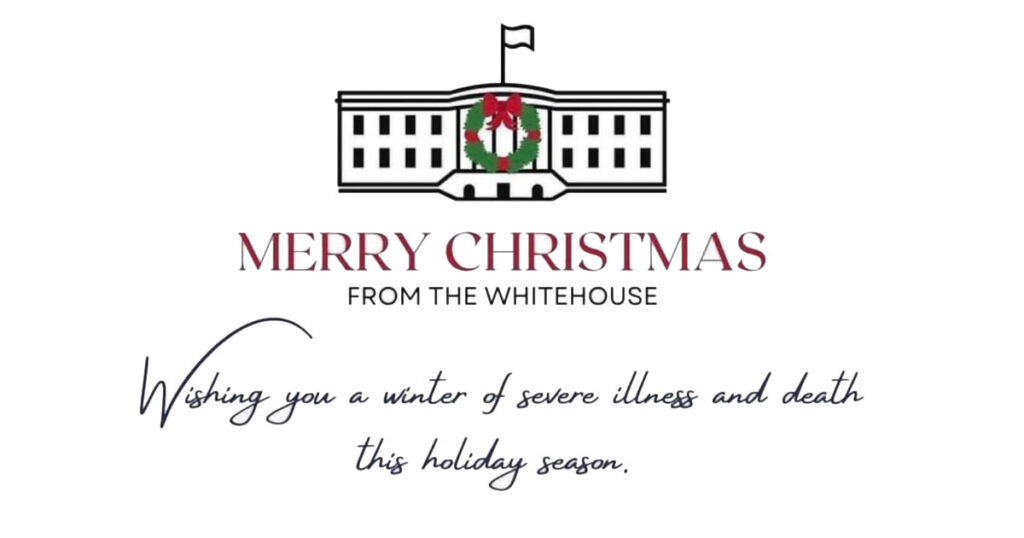 WASHINGTON, DC—President* Joe Biden and his wife, Doctor* Jill Biden want to wish every unvaccinated American a "wonderful, cheery and very warm Merry Christmas in an unmitigated Hell this Holiday season" even going so far as to lace the cards with anthrax.
Departing slightly from previous presidents, the Bidens thought it was more appropriate to threaten the eternal souls of a quarter of the population instead of wishing them well during this magical season.
The delightful Christmas card sent by the White House features a sincere wish of severe illness and death upon the unvaccinated and instead of confetti, the card contains an ounce of anthrax.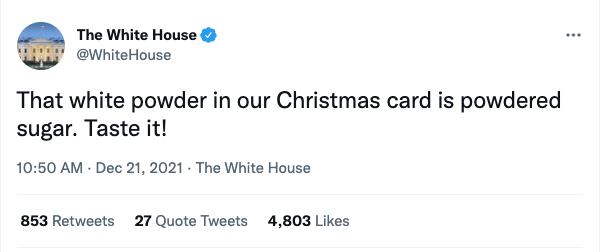 Some are questioning the use of the deadly toxin in the Biden Christmas card.
"I mean, I get it," Biden voter Jerry Jabba said. "It's going to be a bad winter with Omicron and whatever. But why did he have to send everyone anthrax?"
When Biden was questioned on the bizarre move, he responded, "Don't worry, I will meet them all there very soon!"

About Author