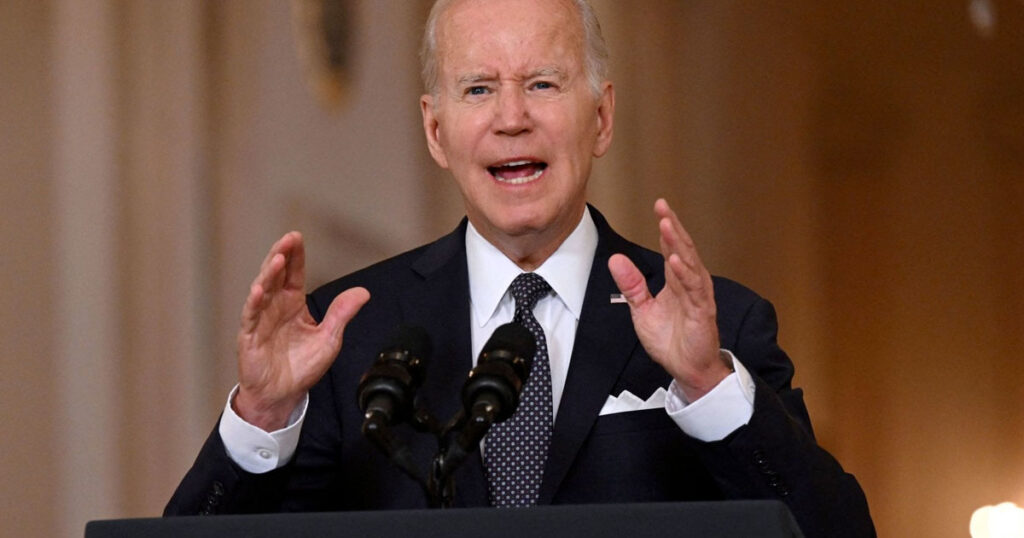 WASHINGTON, DC—Following reports that former President Donald Trump has been selling the nation's nuclear codes as part of his 2024 presidential campaign fundraiser, President* Joe Biden has ensured that the nuclear defense system is secure after he changed all the nuclear codes to "password".
"I want to ensure the American people that you are safe under my administration. I have changed all the nuclear codes—it took me 18 months to do it, but I did it," Biden said in a national address from the Oval Office set in his Delaware studio.
"I came up with a really good password that I don't think ANYONE will be able to guess," Biden added.
Typically, the nuclear football, also known as "the biscuit," which is toted by military officials whenever the commander-in-chief travels, is transferred from the president to his successor on Inauguration Day.​
But, for some reason, those codes were never changed in 2021.
"We don't take this stuff lightly," Biden ​said​. "This is very serious stuff. That's why I made the nuclear codes a very tough password.