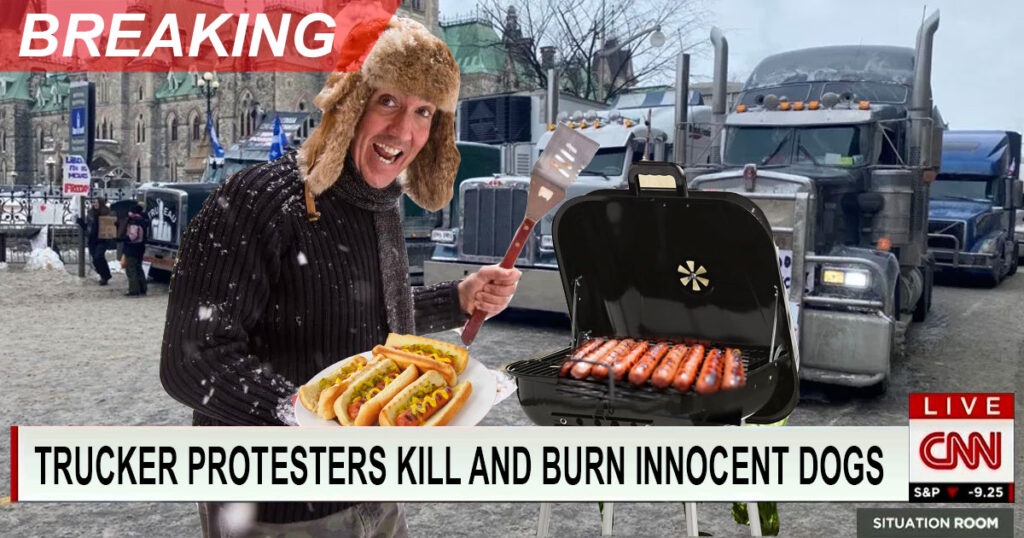 (CNN) OTTAWA—The racist trucker protests in the Canadian capital have turned violent as several participants killed and burned innocent dogs for absolutely no reason.
"I can't believe they did that!" Ottawa resident Julie Reree said. "Right in broad daylight! Just massacring innocent dogs. These people are animals! I can't sleep!"
The incident, which appears to be some sort of ritualistic sacrifice to their racist gods, happened in front of Canadian Parliament.
The vile acts by the protesters have moved Prime Minister Justin Trudeau to ban all white people from the country.
"And none of them are wearing masks!" Reree added.
In Response to the vile actions of the protesters, Trudeau tweeted, "Today in the House, in order to make Canada more inclusive, Members of Parliament unanimously voted to expel and oust all white people from the country starting tomorrow. Together, let's keep working to make Canada more inclusive."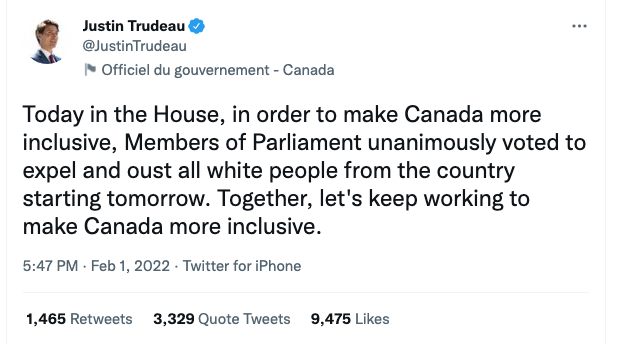 As a result of this horrifying behavior, CNN calls everyone to ignore the trucker protesters and instead listen only to dog-lovers like Dr. Anthony Fauci.

About Author