BREAKING: Elon Musk steps down as Twitter CEO, announces new CEO: El Musko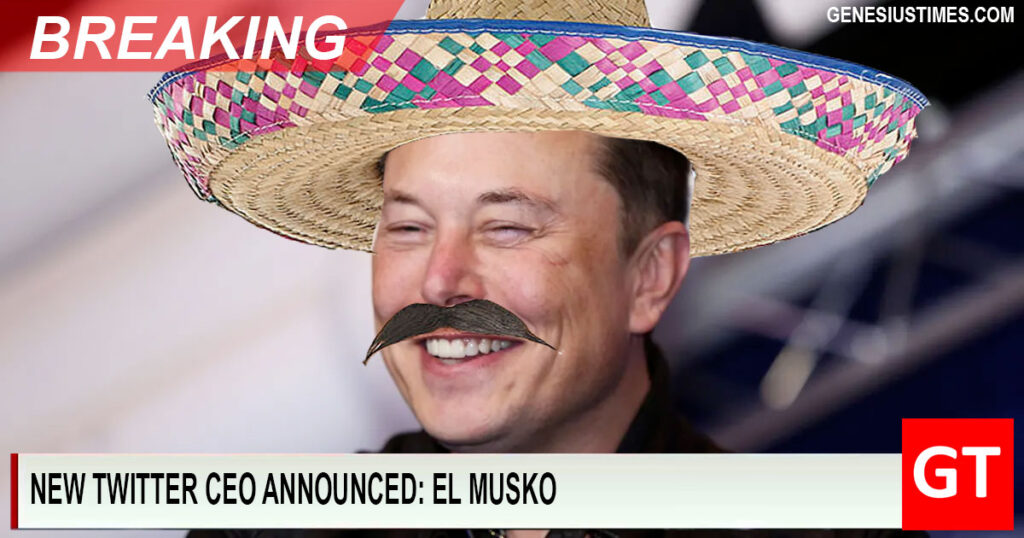 US—Twitter CEO Elon Musk has stepped down as Twitter CEO after a majority of Twitter users polled by Musk voted in favor of the move. The new CEO, who goes by El Musko has been announced.
Not much is known of the new CEO, but Musk has said that Musko will continue to maintain the current direction of promoting free speech on the platform but also allow him to focus more on Tesla.
Tesla's shares have slumped in value by more than 51% in the past three months and 33% since Musk's takeover of Twitter in late October.