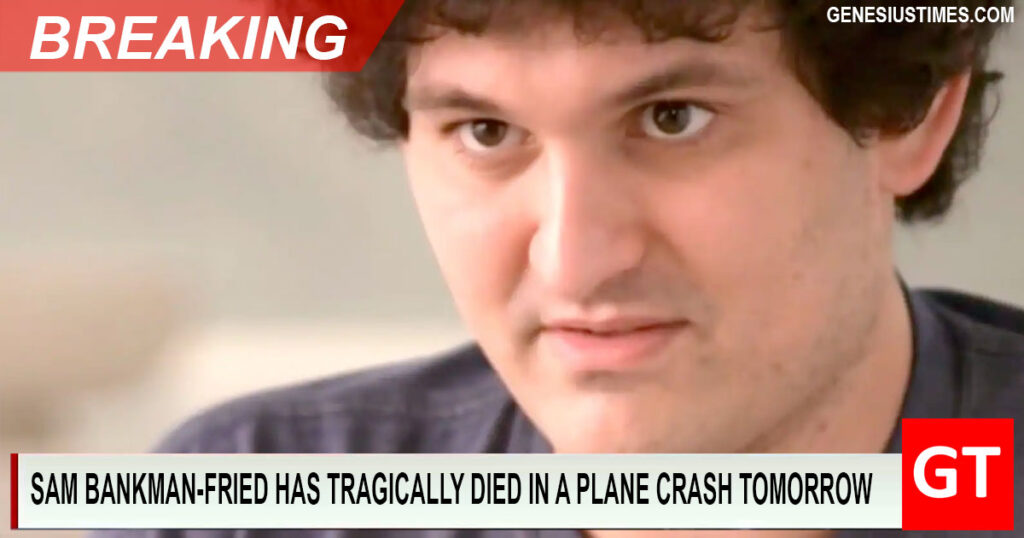 NEW YORK—In a shocking coincidence, Sam Bankman-Fried, the man who used stolen crypto funds to donate to Democratic Party candidates, died in a horrible plane crash tomorrow on his extradition flight from the Bahamas to the US.
"I can't believe it," Oswald Harvey Lee a friend of SBF said. "It's hard to believe that he died so tragically tomorrow."
Bankman-Fried, 30, was arrested recently for his role in the bankrupt FTX crypto exchange and will be exempt from testifying before Congress because he will be dead.
Some Republican activists have questioned whether Bankman-Fried's arrest – at the request of prosecutors from the US Attorney's office in the Southern District of New York – was politically-motivated because of his massive donations to Democrats.
Prosecutor Hugh Janus had not set a trial date but said that he already received a suicide order from Hillary Clinton.
The same guards who ignored Jeffrey Epstein's suicide had been called in to ignore Bankman-Fried's suicide but they won't be needed because he already died tomorrow.
Bankman-Fried made sure to let everyone know that he did not kill himself.