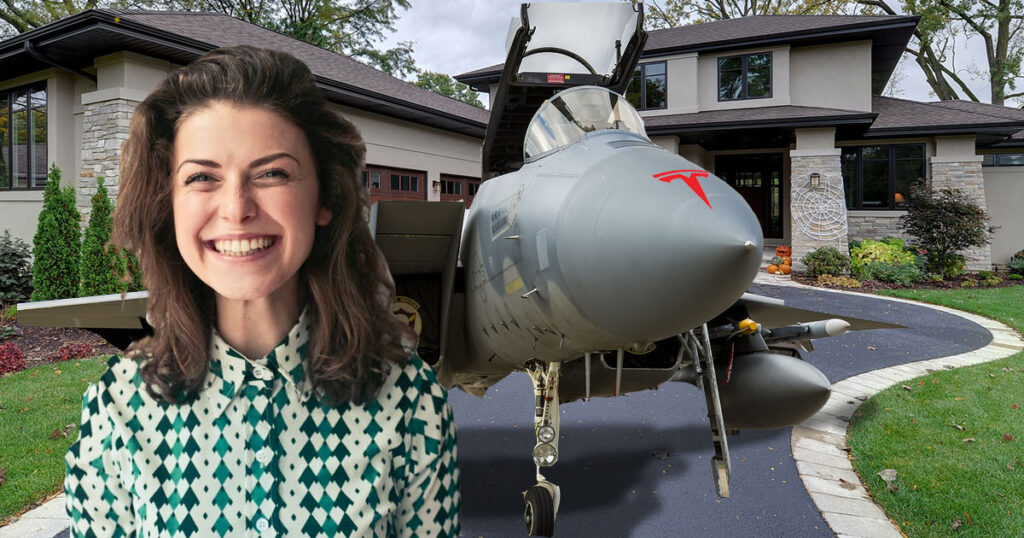 AUSTIN—Electric car maker Tesla has rolled out the new electric fighter jet F-15 to meet surging demand after President* Biden said half the country needs one.
The electric F-15s will fly as fast as Mach 7 for over 100,000 miles and fully charge in under eight hours.
Tesla claims it will offer the base F-15 for $18,250,000 and a limited-edition Founders Series for $50,000 more. We have no details on what differentiates the two, other than the fact that only 1000 Founders Series F-15s will be built.
Sales surged after Biden again stoked talks of another civil war. "If you need to If you need to work about taking on the federal government, you need some F-15s. You don't need an AR-15!"
"People have said that an electric fighter jet is just pie-in-the-sky but it's clear there is a market for these as we've filled the initial million orders," a Tesla spokesperson said.
No vehicle in Tesla's lineup offers services such as Apple CarPlay, Android Auto, or Amazon Alexa compatibility, and we don't expect that to change with the F-15.
Safety
Safety is the "number one concern" for F-15 buyers according to CEO Elon Musk. Therefore, unlike the Tesla Cyber School Bus, the F-15 will have seat belts.
Each F-15 will come with enough missiles and guns to take down most tyrannical governments.