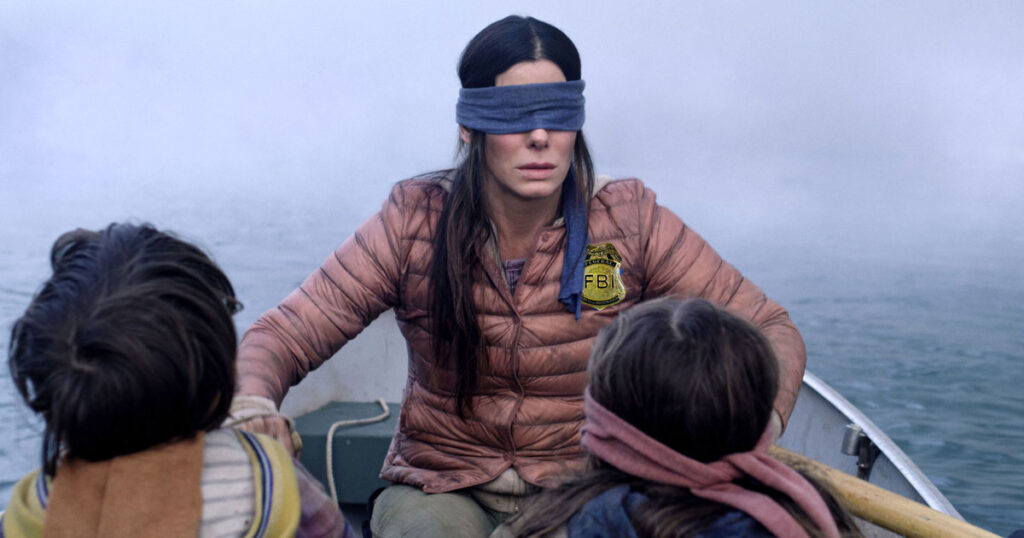 DETROIT—After several whistleblowers and eyewitnesses have come forward to blow the lid off of widespread voter fraud in the 2020 US election, the Federal Bureau of Investigation has sent in a crack team of agents to investigate.
"We are taking these allegations very seriously," FBI director Christopher Wray said. "And as such, we've sent in the best blindfolded team of investigators we have to find every bit of evidence we can."
The top FBI elections fraud team will be lead by Agent Malorie, mother of two, who has been blindfolded for 2018.
"Agent Malorie will certainly be able to find the fraud. She can take instructions like a champ and will know what to uncover and most importantly what not to uncover," Wray said.
"Agent Malorie will be taking a paddle boat first to Philadelphia, then to Pittsburg and Detroit. We're not going leave any stone unturned or any hair color scrutinized," Wray added.
Attorney General Bill Barr was not available for comment.
Mainstream media outlets including CNN, MSNBC, and Fox News are sending their own crack team of crickets to cover the election fraud.