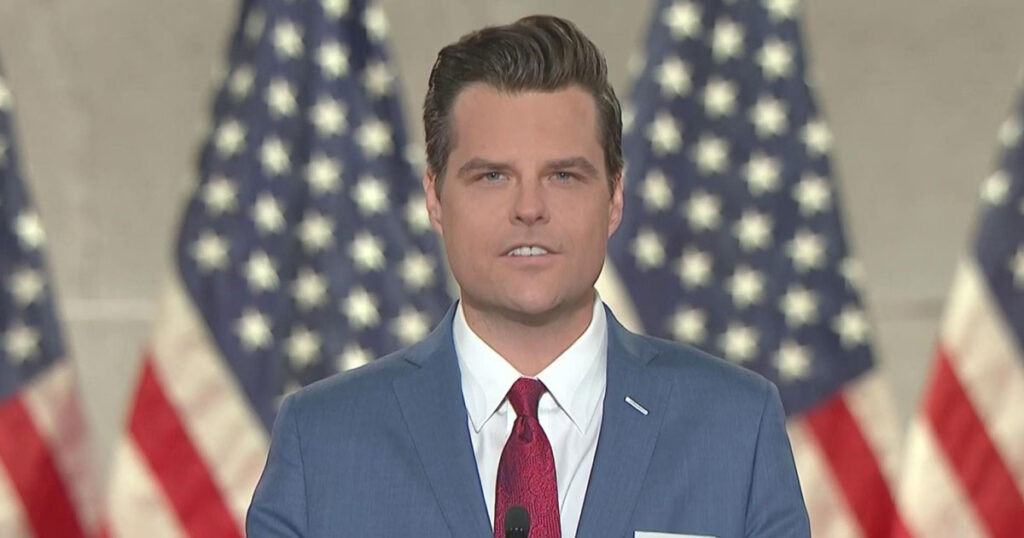 WASHINGTON, DC–The Federal Bureau of Investigation has been working on a shocking case involving US Rep. Matt Gaetz (R-FL). The agency says that they're trying to figure out how his hair can be so perfect.
"It just doesn't make sense," FBI Director Christopher Wray said in an exclusive interview with Genesius Times. "I mean he's a very well-spoken politician and he is getting way too popular, so there has to be something wrong with him. We've decided that it's his hair."
Wray said that they don't have anything else to investigate right now since there doesn't appear to have been a massive coup in the United States or anything. So the Gaetz hair investigation will take top priority.
"We're looking at all the angles. Was it Russian interference at the stylist's? Was it shaped by a KKK hood? We don't know, but trust me, we will find out," Wray added. "We always catch our man!"
"We have a laptop with lots of proof of misdeeds, but we're focusing our investigation on the hair," Wray added.

About Author