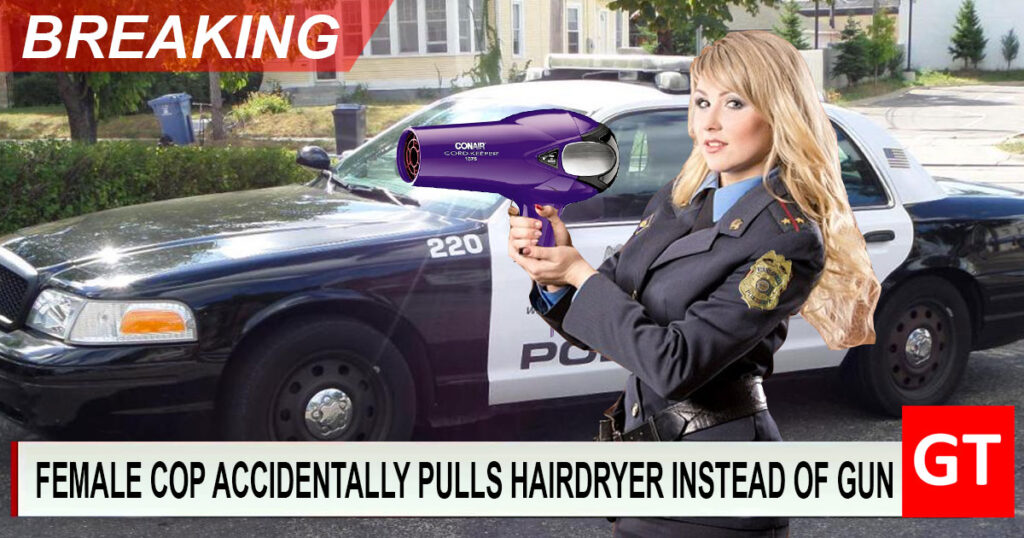 MINNEAPOLIS—Minneapolis police officer Samantha Everett was involved in an altercation with an armed suspect Saturday when she reached for her service revolver but accidentally drew a hairdryer from her belt instead.
Everett carries the hairdryer in case of fashion emergencies and says it was an honest mistake. "There are a lot of similarities between a gun and a hairdryer," she noted. "I mean, they're both L-shaped, and they both have pistol grips. Anyone could make that mistake."
A newcomer to the force, Everett joined MPD two years ago after completing the department's two-week correspondence course entitled "Females Apprehending Real Criminals Exceptionally (FARCE)." Prior to joining the force, Everett spent 15 years working as a hairdresser.
"I saw that the suspect had a knife, and my training kicked in," Everett said in her official police report. "Unfortunately, it was my beauty-school training and not my FARCE training, so I pulled my Conair 1875 instead of my Glock 19."
Fortunately, no one was hurt in the incident. "The suspect took one look at the hairdryer and couldn't stop laughing," Everett noted. "He tried to run, but he was too out of breath to move. As soon as a male officer arrived on scene, he was able to apprehend the suspect."

About Author