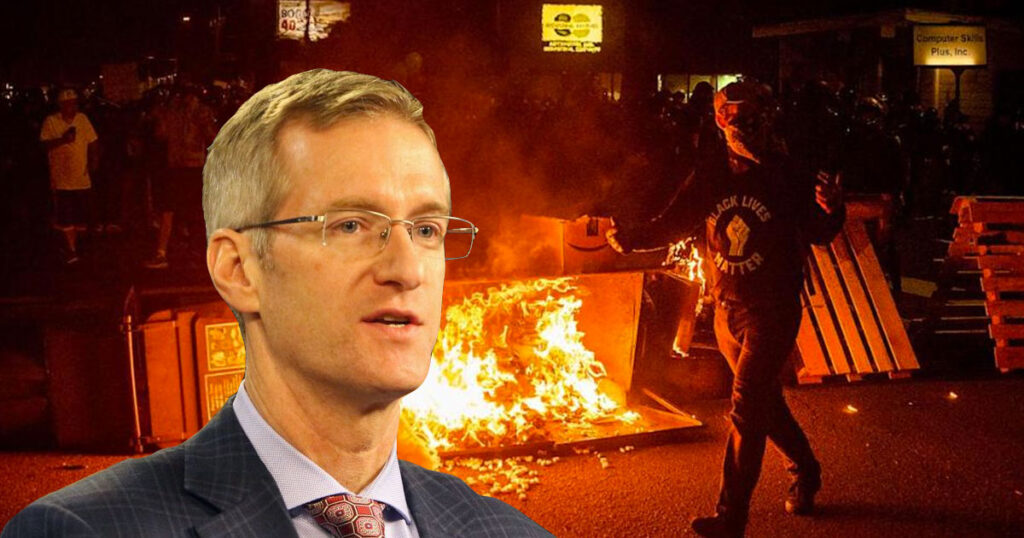 PORTLAND, OR—City officials urged that rioters proudly display their Black Lives Matter gear while burning the city down in protest to the Daunte Wright shooting by police in Minneapolis so that the FBI won't investigate their destruction.
"We are stressing that people please wear a BLM face mask or T-shirt while burning the city to the ground for justice," Portland Mayor Ed Wheeler said in a press conference. "The FBI is still overwhelmed looking for any evidence that Trump supporters caused any harm in the January 6 protest at the US Capitol and if they know you support BLM, they won't dare investigate you for burning the city to the ground."
A riot was declared in Portland after at least 100 people descended on a police union building and set it ablaze. But it will not be considered an insurrection because they did it for justice.
"Basically, you can do anything you want if you are doing it for the Marxist Black Lives Matter organization," Wheeler said. "But if you dare even look the wrong way with a MAGA hat on then you will be prosecuted to the fullest extent of the law."
The large group gathered in the area of Kenton Park and began marching toward the Portland Police Association Building on North Lombard Street shortly before 10 p.m. Tuesday, police said.

About Author