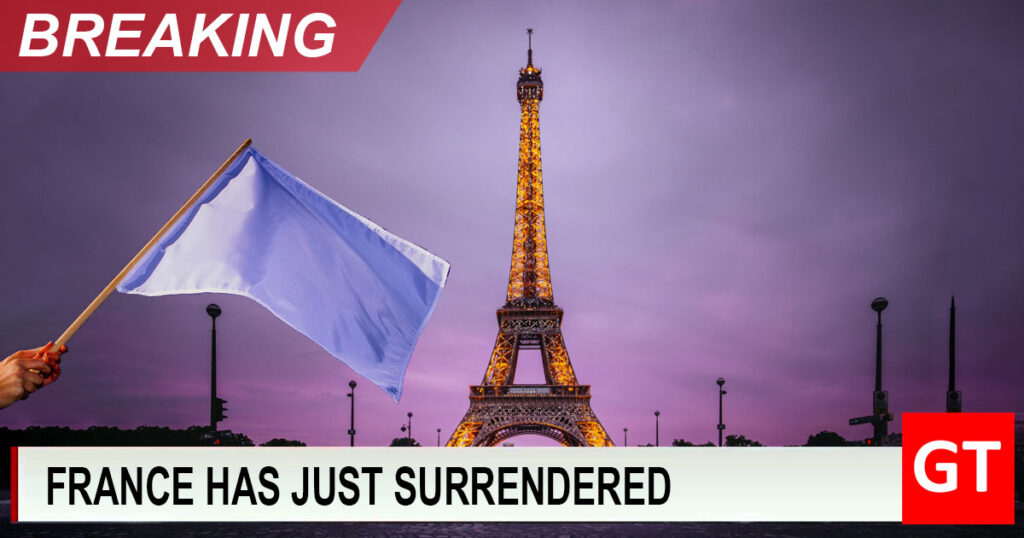 PARIS—After Russian forces invaded Ukraine at 5am local time, France, which is thousands of miles away wants nothing to do with the conflict and has surrendered to both countries.
"We have seen enough and see no chance of victory for us," French President Emmanuel Macron said in a tearful press conference. "This morning, we again will be raising the white flag instead of the French flag and humbly accept our victors, whoever they are."
Neither Ukraine or Russia have expressed interest in France during this conflict, but French authorities thought it prudent to give up at this point.
"It was a hard-fought battle, but we cannot continue," Macron continued. "It is a disgrace, but it is our disgrace. Vive la France! Vive la republique! Vive la Macron!"
The country has already sent millions of Euros to Ukraine and Russia and is in the process of converting half of the country's Gothic Cathedrals into oil refineries.
"We know a bit about surrendering during world wars. This is what we do!" Macron added.