BREAKING: Gretchen Whitmer denies that she is George Santos dressed in drag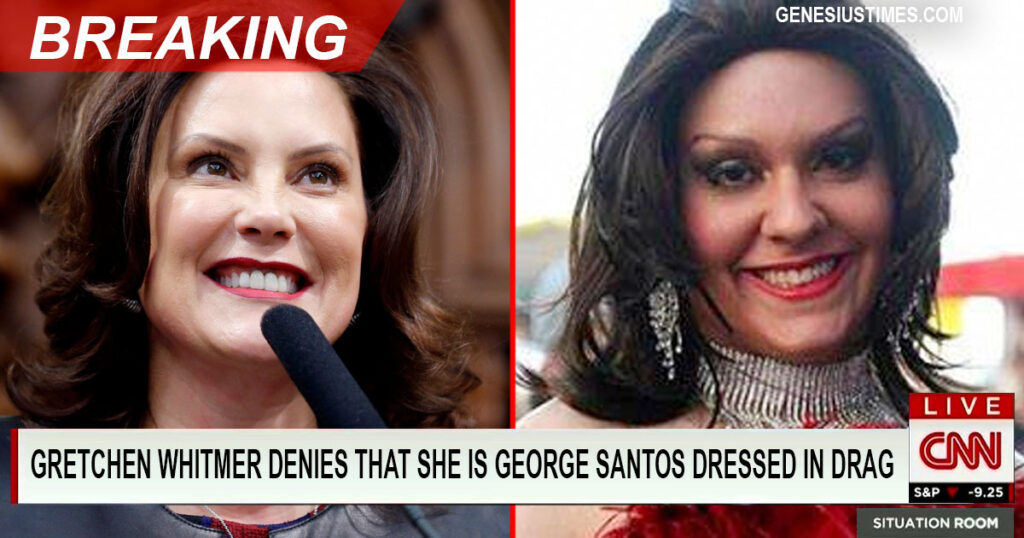 EAST LANSING, MI—Another chapter in the ongoing George Santos (R-NY) drama has unfolded as rumors swirled around him allegedly dressing in drag in Brazil.
Santos has repeatedly denied dressing up in drag and dancing the samba in Brazil.
Now Michigan Governor Gretchen Whitmer is facing allegations that she is in fact not a woman but George Santos dressed in drag.
"I mean, has anyone ever seen George Santos and Gretchen Whitmer together in the same room? I don't think so," political analyst Sam Eagle said.
Whitmer, who is being called a "drag-denier" has not answered our repeated requests for interviews.
"Why doesn't she just admit it?" Eagle demanded. "She is literally killing transgender people by denying it."

About Author