BREAKING: McCarthy replenishes US Strategic Salt Reserves from Rep Tlaib's tears after Omar's committee ouster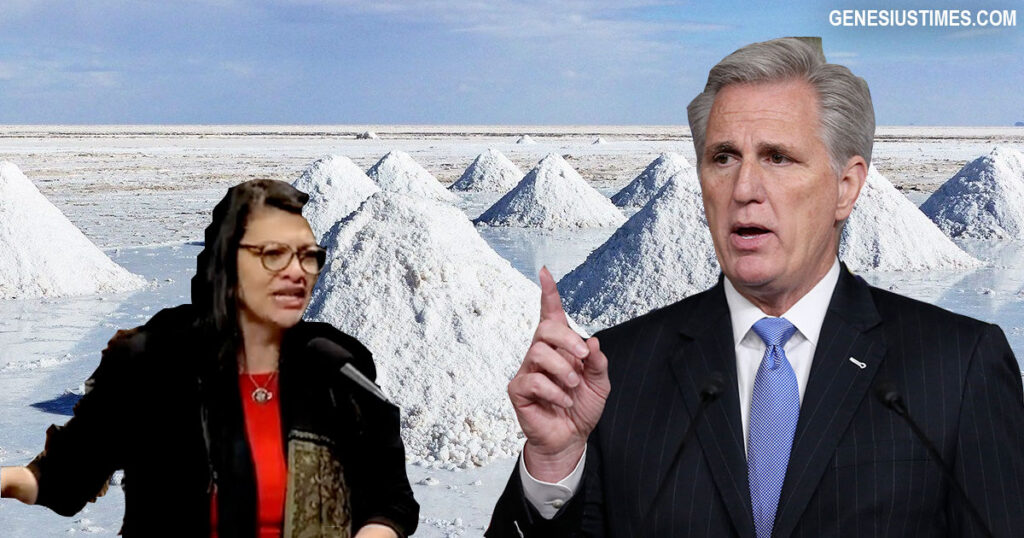 WASHINGTON, DC—The new Congress is already seeing returns from its Republican majority. Speaker of the House Kevin McCarthy was able to fully replenish the US strategic salt reserves just from Representative Rashida Tlaib's tears after McCarthy kicked Ilhan Omar off the Foreign Affairs Committee.
When asked whether he was able to do the feat in just one day, he confirmed.
"It's true. Biden has depleted the strategic salt reserves in his first two years in office, but we were able to replenish the entire reserves just with Rashida's sobbing yesterday," McCarthy said.
Some of the salt was also derived from Squad team member Alexandria Ocasio-Cortez.
Some have criticized McCarthy for using liberal tears for the salt reserve as they are typically laced with spike protein.
"The leading scientists say that salt derived from liberal tears is just as nutritious as other salt since it's distilled six times," McCarthy said.
The US salt reserves are full now for the first time in 12 years.

About Author