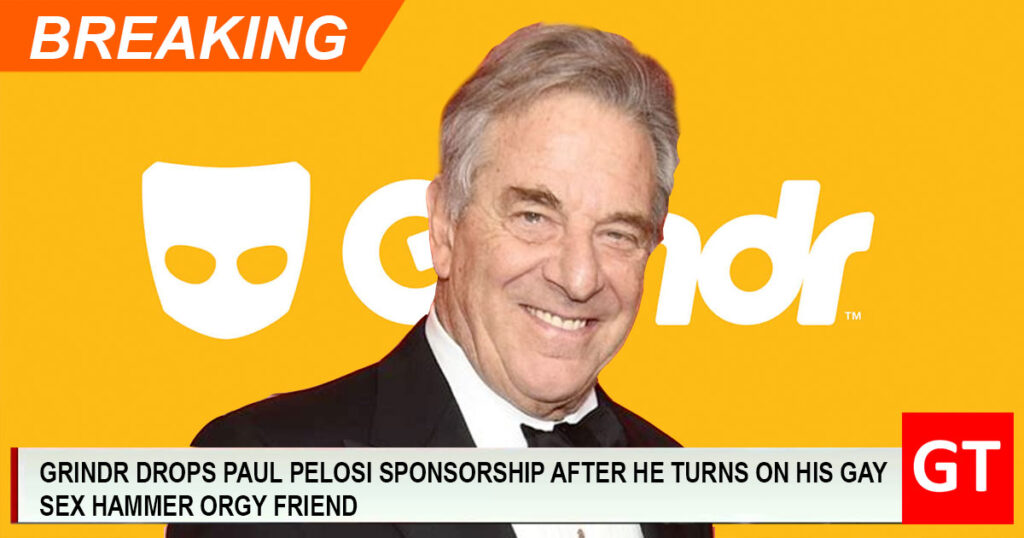 SAN FRANCISCO—The gay sex dating app Grindr has dropped their Paul Pelosi sponsorship after he turned on his gay sex hammer orgy friend David DePape following a sex meetup gone bad.
Speaker of the House Nancy Pelosi's husband Paul Pelosi had used the Grindr app to bring DePape to their home Thursday evening for a nice gay hammer sex orgy but it all went south when DePape wanted to include Nancy in the orgy.
"Where's Nancy?" DePape inquired.
"I don't want to have sex with Nancy!" Paul Pelosi replied. "That's why I called you here!"
"I want to have a three-way with creepy old farts!" DePape insisted.
That's when Paul Pelosi called the cops.
A spokesperson for Grindr said that they cannot spend sponsorship money on people who violate the company's terms of service agreement, which states, "12. a. Never should you call the cops on your gay hammer sex orgy friends."
US Representative Alexandria Ocasio-Cortez (D-NY) said that she's considering sponsoring Paul Pelosi with her dating app for people who just want to date her.
In related news, the FBI has posted then taken down a false flag profile for David DePape called FrenlyFrens.