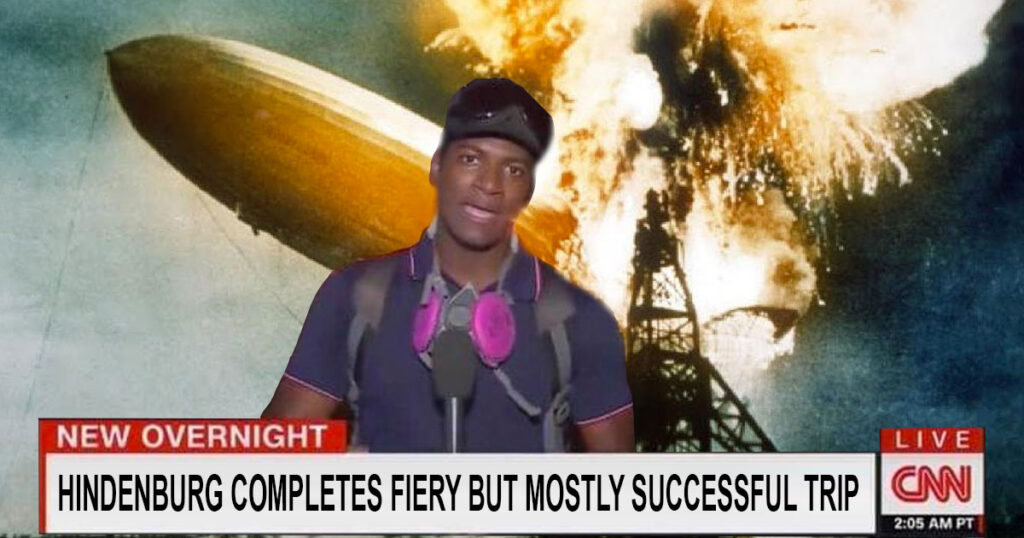 The Hindenburg airship has completed a fiery but mostly successful journey in Manchester Township, New Jersey, United States. The German passenger airship LZ 129 Hindenburg caught fire and was destroyed during its attempt to dock with its mooring mast at Naval Air Station Lakehurst, Aviatrixone reports.
There were 35 fatalities (13 passengers and 22 crewmen) from the 97 people on board (36 passengers and 61 crewmen), and an additional fatality on the ground in the mostly peaceful disaster.
The disaster was the subject of newsreel coverage, photographs, and CNN's Jerry Jackass eyewitness reports from the landing field, which painted a rosy picture of the destruction.
A variety of hypotheses have been put forward for both the cause of ignition and the initial fuel for the ensuing fire, but most people want to focus on the progress made in aviation and not the fact that the airship blew the hell up.
The mostly peaceful journey was well-documented. Heavy publicity about the first transatlantic passenger flight of the year by Zeppelin to the United States had attracted a large number of journalists to the landing.
Thus many news crews were on-site at the time of the airship exploding, and so there was a significant amount of newsreel coverage and photographs, as well as Jerry Jackass's eyewitness report for CNN.

About Author