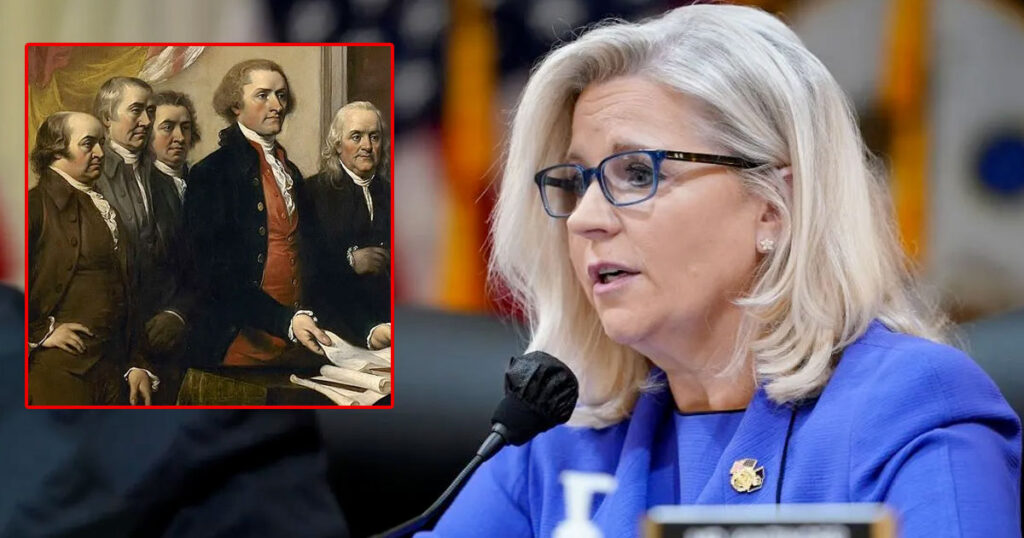 WASHINGTON, DC—The esteemed House select committee announced it would hold a surprise hearing on July 4 to present new evidence that recently came to light regarding the founding of the country.
"We have obtained new information that several founding fathers were involved in insurrection and will be indicted and sentenced to hang," Commission Vice-Chair Liz Cheney (R-WY) said.
It had initially planned to take a brief hiatus until the week of July 11 but have found the new information cannot wait.
The Commission will put Thomas Jefferson, George Washington, and Benjamin Franklin on the stand and if they refuse, hold them in contempt.
"The threat, and it's an ongoing threat, you know, we are not in a situation where the Founding Fathers never expressed any sense of remorse about their insurrection," Cheney said. "We are, in fact, in a situation where they continue to use even more extreme language, frankly, than the language that caused the revolution. And so, people must pay attention. People must watch, and they must understand how easily our government can unravel if we don't defend it from so-called patriots."
The January 6 Commission plans on returning the all of the American colonies back to Britain with an apology for such horrible insurrectionism.
President* Biden has said that people will no longer be able to celebrate "independence" on the 4th of July because that is racist.