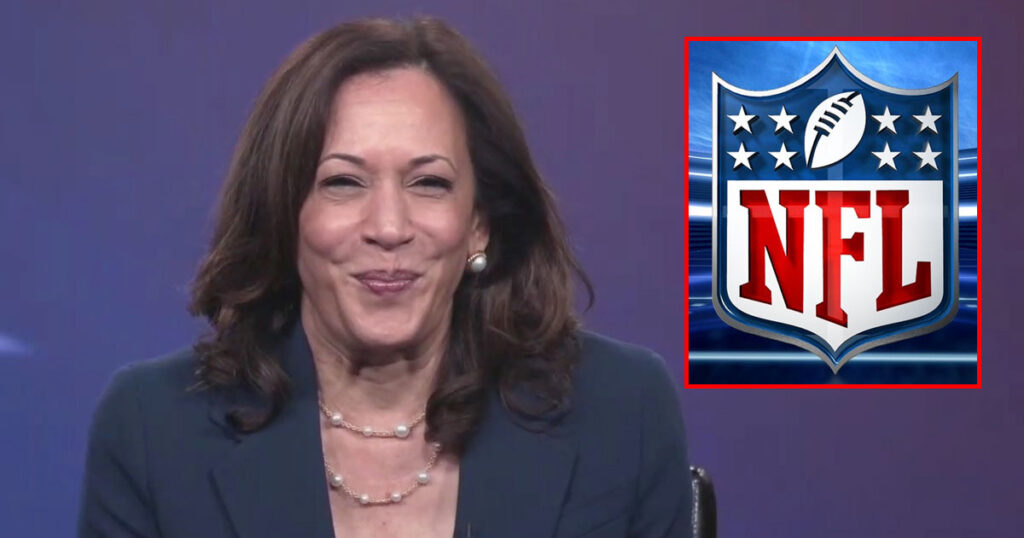 WASHINGTON, DC—In a press conference today, Vice President* Kamala Harris announced that the NFL will move to a new scoring system "based on equity."
For example teams with a losing record will be allowed multiple possessions in a row to correct for systemic racism and climate change.
In addition teams with decades of losing records like the Detroit Lions will be automatically given the win regardless of the score, unless the opposing team's coach has a son who is a drag queen, or identifies as trans.
New rules stipulate that if a team is not fully vaccinated the new rules would not apply.
"We have to address the NFL's rules because we all know what is happening has happened and we want to prevent those happenings from happening again."
Democrat operatives who are experts at counting votes were consulted in drafting the new rules.
In some cases touchdowns will be counted twice and the ability to audit a play, previously known as replay will eliminated. People who object to the referees on the field ruling will be referred to as ruling deniers and subsequently jailed but ironically they would be immediately released without bail.

About Author