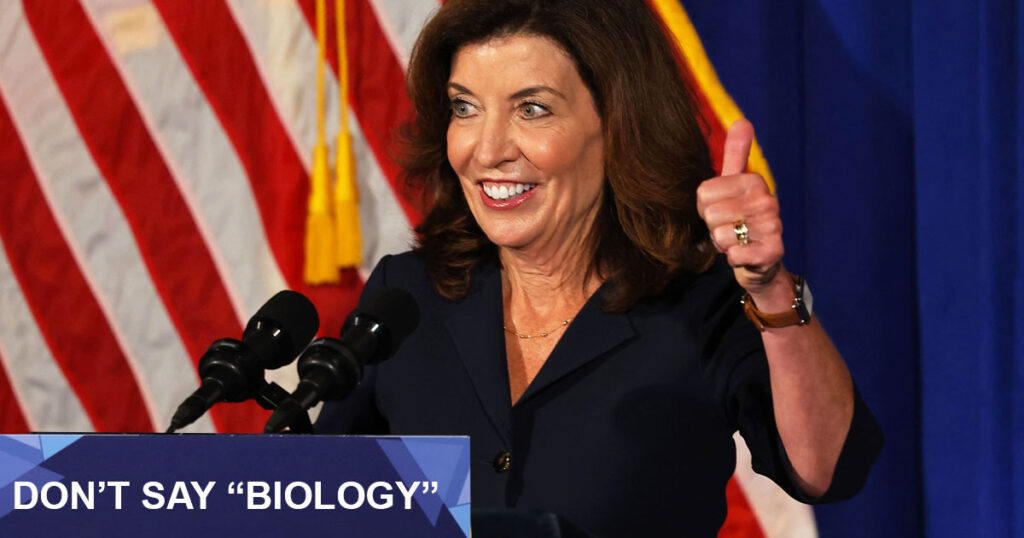 NEW YORK—In response to the Florida legislation dubbed the "Don't Say Gay" bill, New York has passed the "Don't Say Biology" bill, outlawing any mention of biology or science in general.
"Today, we say to the families living in fear of this state-sponsored discrimination that you will always have a home in New York City," New York Governor Kathy Hochul said, referring to a recently passed Florida law that prohibits "classroom discussion about sexual orientation or gender identity in certain grade levels or in a specified manner" in the state's public schools.
Hochul said the Florida bill is the "latest shameful, extremist culture war pushing parental rights on the community community" and announced a campaign inviting Floridians to "come to a city where you can say and be whoever you want, except for science-y stuff."
"Florida wants to outlaw people just saying the word 'gay'? Well two can play at that game. We're not going to let you say anything scientific," Hochul said.
New York hopes to retain several of the millions of people fleeing from the state with the new legislation and draw.
"We want you here in New York," Hochul said. "So that we can push anti-scientific ideology on your kids."