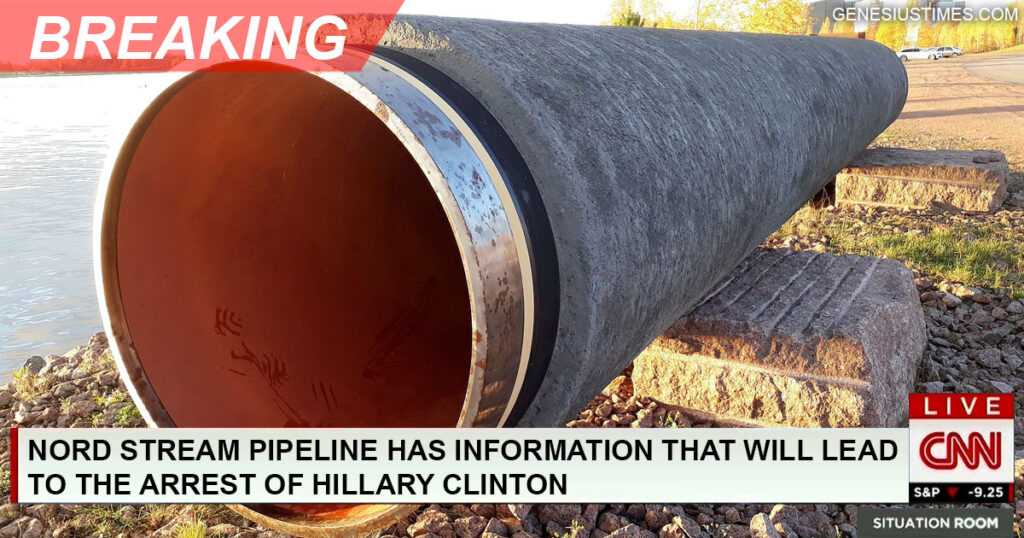 BERLIN—The Nord Steam pipeline, widely known to have colluded with Russia, has reportedly overhead important information that certainly will lead to the arrest to the arrest of Hillary Clinton.
Nord Stream 1 is owned and operated by Nord Stream AG, whose majority shareholder is the Russian state company Gazprom. Nord Stream 2 is owned and planned to be operated by Nord Stream 2 AG, which is a wholly-owned subsidiary of Gazprom.
It's unclear where Nord Stream received the critical information.
The Nord Stream projects have been fiercely opposed by Central and Eastern European countries as well as the United States due to concerns that the pipelines would increase Russia's influence in Europe, and the knock-on reduction of transit fees for use of the existing pipelines in Central and Eastern European countries.
UPDATE: The Nord Steam Pipeline has suicided itself.
This story is developing, but details are emerging that point to Russian President Vladimir Putin as the culprit, not Hillary Clinton.

About Author