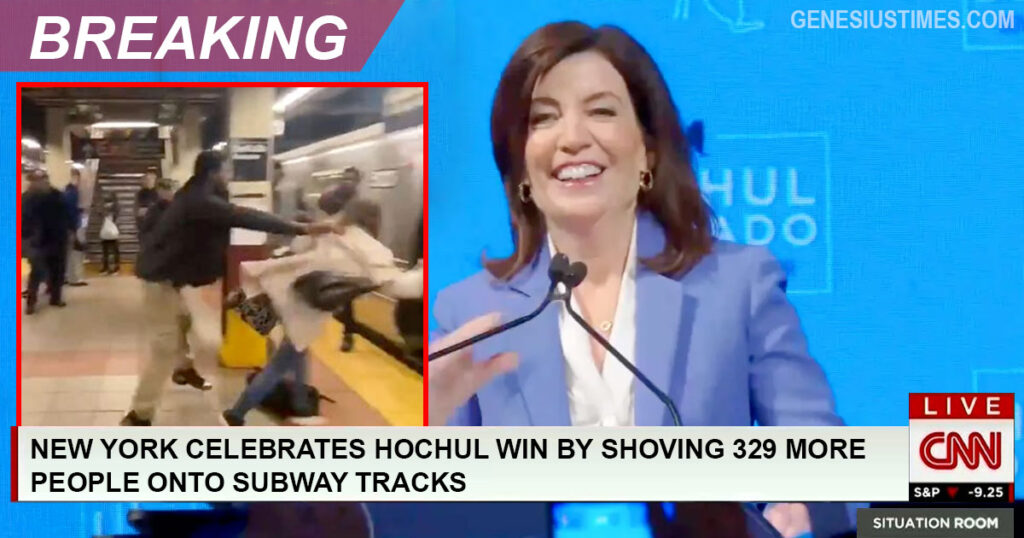 NEW YORK—New York Gov. Kathy Hochul is projected to win the state's gubernatorial race, and New York is celebrating in only a way that New Yorkers under Hochul can—shoving random innocent people onto subway train tracks.
Hochul became the state's first female governor in August 2021 after inheriting the seat from Gov. Andrew Cuomo, who resigned over sexual assault allegations that were used as a smokescreen for him killing 15,000 nursing home residents.
Many people—including murderers and thieves—were ecstatic about the election of Hochul and showed it by killing random people and taking their stuff.
"You really couldn't ask for much more in a governor," Darrell Brookes, a lifetime criminal who is out on parole after murdering his family, said. "Hochul has been a real blessing for me. Not only does she not care about crime. She doesn't even acknowledge it exists."
Hochul has denied that there is any crime in New York.
"These people are just trying to scare people for fun. There is no crime in New York," Hochul said.

About Author