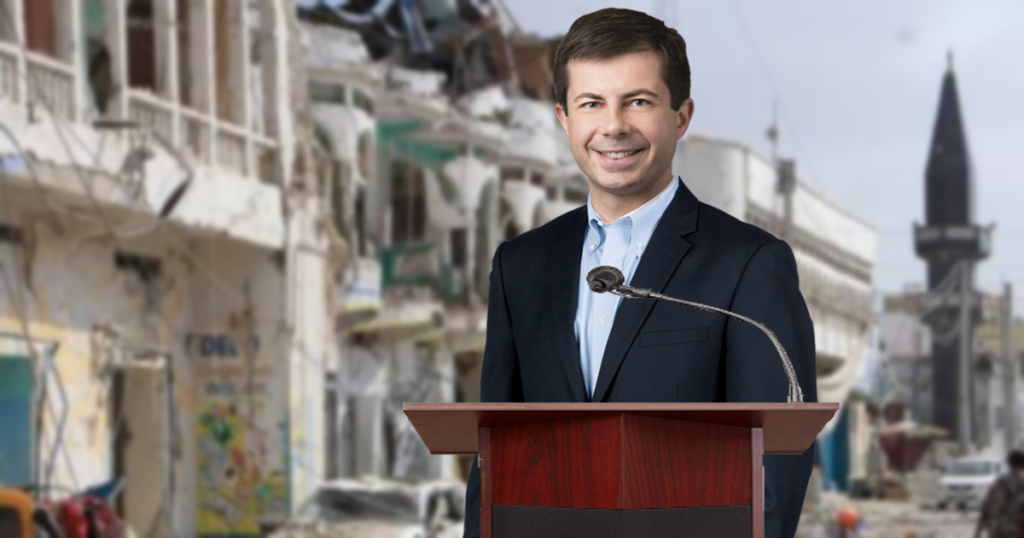 KABUL, AFGHANISTAN—As the new Afghan government is forming, former US Democratic Presidential candidate Pete Buttigieg announced himself victorious in the Afghanistan Presidential election despite zero precincts reporting. The Taliban claimed there was no election.
"Afghanistan, you have shocked the world!" Buttigieg declared after announcing himself the winner.
When confronted by Taliban leadership, the former self-proclaimed winner of the 2020 Iowa Caucuses suggested a coin flip to settle the dispute. Buttigieg flipped a Chinese coin, called "tails" and caught it. He looked at the coin, flipped it over to tails and celebrated his victory. He remains undefeated in election coin flips.
En route to his victory speech, Buttigieg and his bicycle were spotted exiting a Taliban-owned Humvee backstage. He rode his bicycle to the podium and thanked his supporters.
After much debate, the Taliban agreed and announced the swearing in ceremony will soon be held on top of Kabul's tallest building. Pete's husband is invited too.

About Author