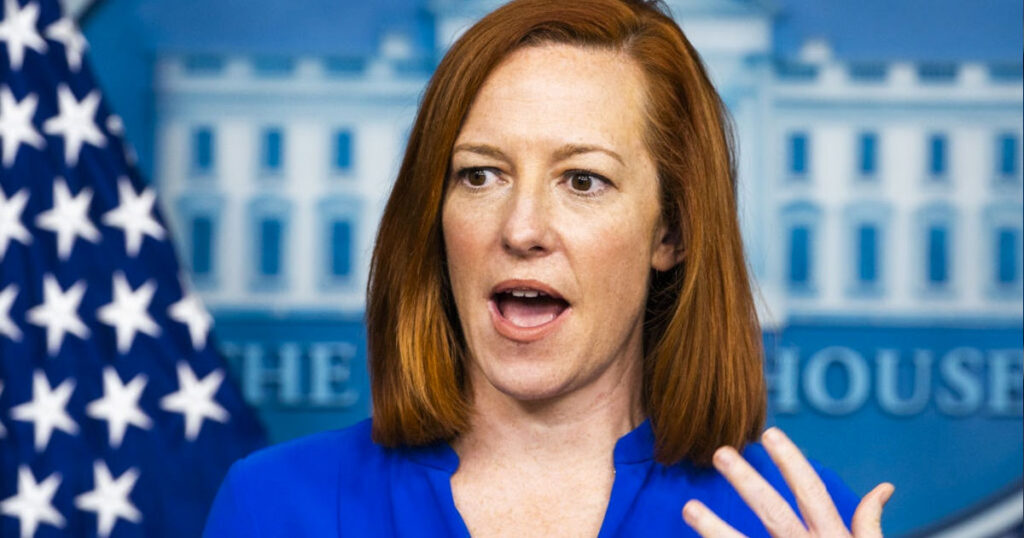 WASHINGTON, DC—White House Press Secretary Jen Psaki said she tested positive for COVID-19 Tuesday so she will not be joining President* Joe Biden on his trip to Europe where he will be assassinated in a false flag attack to draw the US into war.
Psaki said the positive test will again force her to miss a trip to Europe, this time to a series of emergency meetings with world leaders and of course the CIA-planned false flag assassination that will be blamed on Russia. Biden is scheduled to depart for Belgium and Poland Wednesday morning.
"Today, in preparation for travel to Europe, I took a PCR test this morning. That test came back positive, which which is great because I'm not ready to die," Psaki said in a written statement.
Biden, who had two socially distanced meetings with Psaki on Monday, tested negative Tuesday, according to government officials. Psaki previously tested positive in October 2021 before President Biden's trip to Italy and Scotland, and returned to work after quarantining. 
"They were going to do it back in October, but weren't ready for the massive false flag just then," an official close to the administration said.