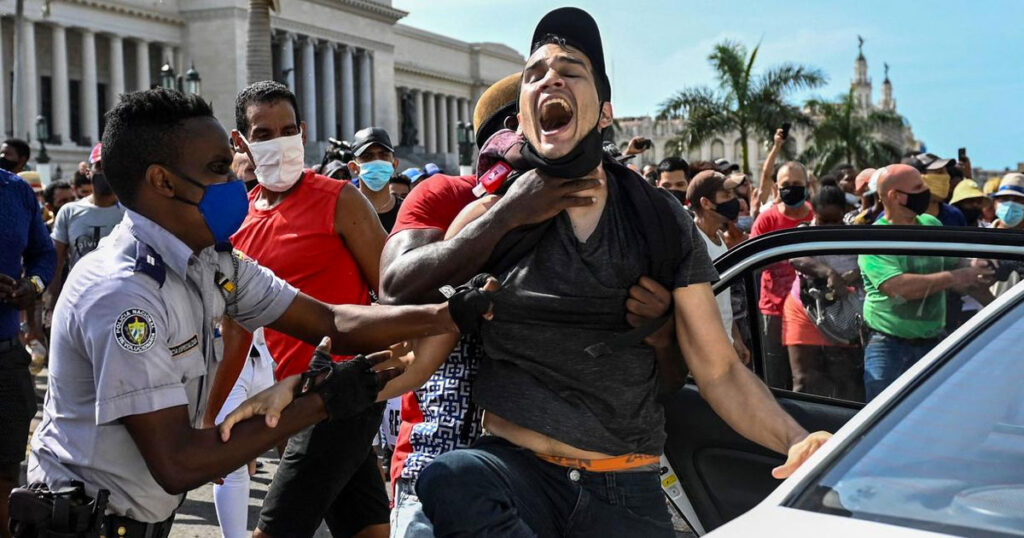 HAVANA, CUBA—Thousands of Cubans took to the streets on Sunday in a number of cities to protest against their high literacy rate and free healthcare.
Protesters, chanting in Spanish, said they "weren't afraid" of the regime led by Miguel Diaz Canel.
During different live broadcasts across Facebook, thousands of people can be seen marching through the streets of cities like San Antonio de los Baños, Guira de Melena, and Alquízar
As many US politicians have made clear, Communist Cuba is perfect, but for some reason, the people who live in it aren't happy.
US democratic socialist Senator Bernie Sanders expressed dismay at the ungrateful behavior of the protesters.
"They have everything they could ask for in the communist paradise of Cuba: a great literacy program and free healthcare. I just don't get why they're protesting," Sanders said.
US Representative Alexandria Ocasio-Cortez chimed in saying, "If communism doesn't work, how can the protesters read and write their signs condemning communism?"

About Author