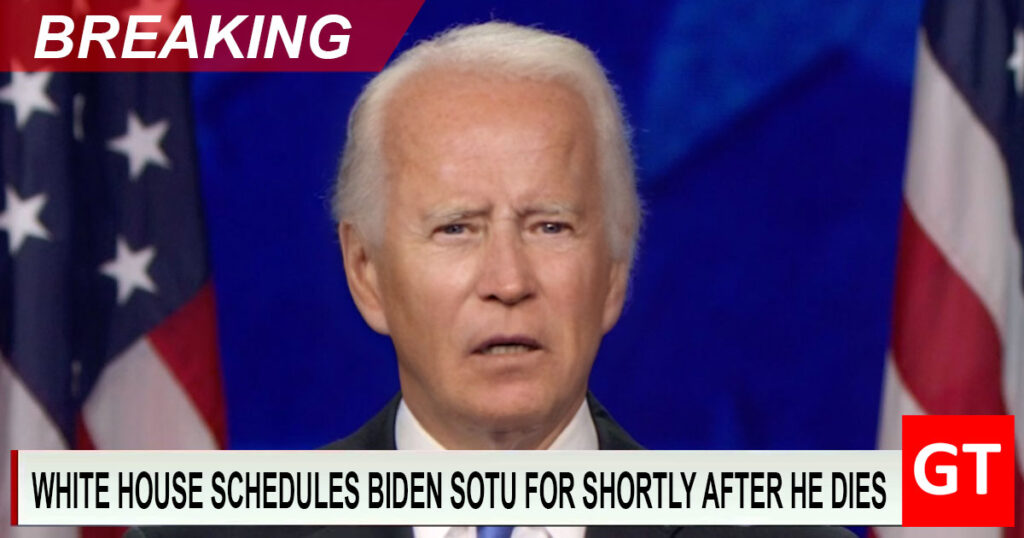 WASHINGTON, DC—The White House has scheduled President Biden's first State of the Union speech to be delivered to a joint session of Congress shortly after Biden dies.
"People have been asking and asking about the State of the Union, White House Press Secretary Jen Psaki said. "When's the president going to speak to reporters? When is he going to hold a press conference? Is he conscious for more than 10 minutes a day? Well, we thought you'd all be very impressed that we have scheduled the State of the Union address."
While it is not necessary for a president to address Congress after he takes office or even to be of sound mind at any point in his presidency, but the White House has gone above and beyond to make Biden available to the the press and to the nation.
When asked for a specific date, Psaki clarified.
"I'm going to have to circle back to you on the exact date, but we do know he will be giving the speech sometime after his death," Psaki said.
Traditionally, the State of the Union Address is given in the last week of January or the first week of February. The joint session address comes around the same time, but can go as late as the last week of February.