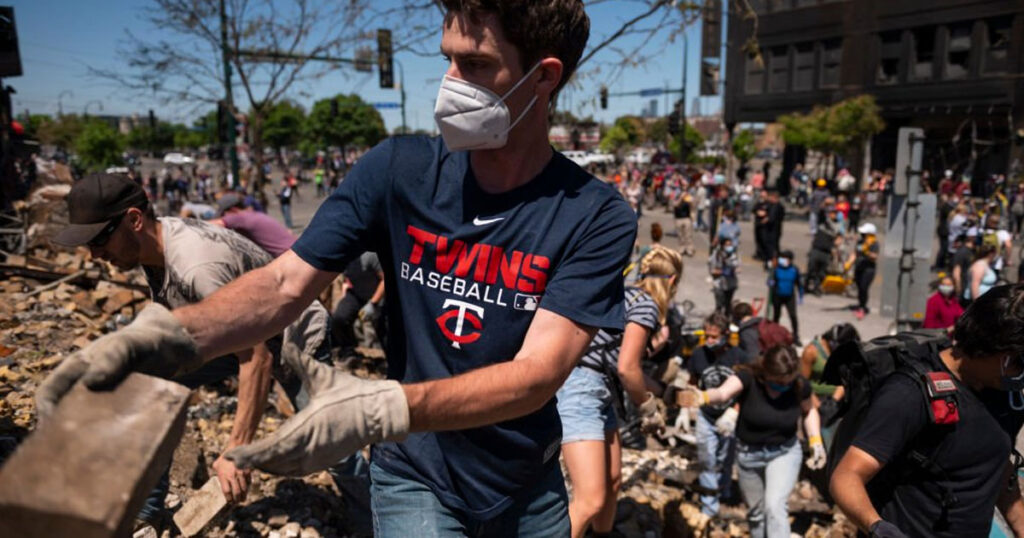 After a night of mostly peaceful burning and looting throughout the Twin Cities, white supremacists descended on the burned-out businesses this morning to take everything that remained.
Sanjay Goldberg, owner and proprietor of Lanny's liquor and dry-cleaning, could not hold back the tears during a split-screen interview with CNN's Brooke Baldwin, who was broadcasting from her home.
"They came with trucks, brooms, and shovels. They took all the burned stuff and even the broken glass, and seemed to enjoy taking it. Everything that wasn't bolted down is gone. They worked their way through the neighborhood, finishing off several other businesses."
"That's devastating," Baldwin blubbered, as her chef cut onions for her liver sandwich in her $8000-a-month Upper West side NYC penthouse. "I said hold the mayo, NO MAYO OR NO PEACE," she raged, as she set her kitchen ablaze with an improvised Molotov cocktail, utilizing a Egyptian cotton cocktail napkin and bottle of Gray-goose vodka.
When contacted by CNN, local police spokesperson Brice Thurman said they were monitoring Craigslist, eBay, and Pornhub for suspicious charcoal and broken glass sellers.

About Author