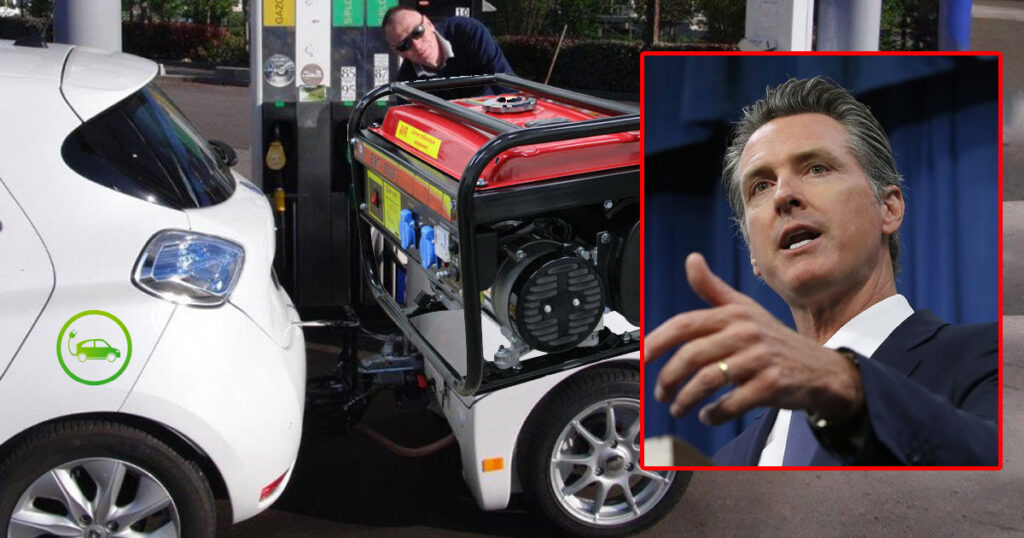 SACRAMENTO—California Governor Gavin Newsom has signed a law requiring electric vehicle owners to buy mobile gas generators to charge their electric vehicles in order to spare the strained power grid.
The law comes at a time when the California power grid is being strained by record levels of output.
"We simply cannot have electric vehicles drawing power from the power grid that is being used to power homes and businesses," Newsom said at a press conference following the signing of the bill. "Therefore we're requiring all electric vehicle owners to buy a mobile gas generator to charge their vehicle so they don't rely on the power gird."
A previous California law has prohibited the sale of gas powered cars after the year 2024.
"It will be illegal to buy a gas powered car after 2024 but you will be required to buy a mobile gas generator to charge your electric vehicle also so that we don't have power grid problems," Newsom said. "It's really a genius solution."
Newsom also said that after the year 2026, all gas generators will be zero-emmission machines by putting the exhaust inside the car.
If electric vehicle owners don't comply, they will have their bank account assets frozen.
Originally published March 31, 2022.

About Author