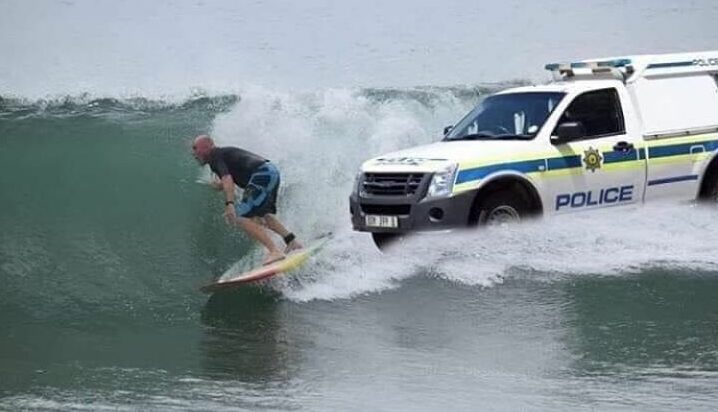 California Governor Gavin Newsom has probably taken the most drastic measures of any state in the world to fight COVID-19. He has issued severe shelter-in-place orders, filled the skate parks with sand, and promised to execute anyone who goes outside. To show that he's not messing around, he has spent $14 trillion of the state's public safety budget on new laser-guided police hovercrafts to chase down and catch quarantine-breaking surfers.
"We want the people to know we mean business," Newsom said at a press conference announcing the new technology. "If you think you can just go for a surf in this beautiful California weather while 0.0012 percent of the population may die, you have another thing coming."
The new surfing police trucks have already been deployed up and down the California coast and have made 72 arrests so far.
"We will probably go bankrupt from this decision," Newsom added, "but we cannot spare one life in this crisis. We must ensure people are social distancing so they don't spread this disease that the sun kills by arresting people who need to be at least 20 feet from each other to surf in the sun, because science."
The police hovercrafts have also helped usher in swimming illegal immigrants from the shore.

About Author