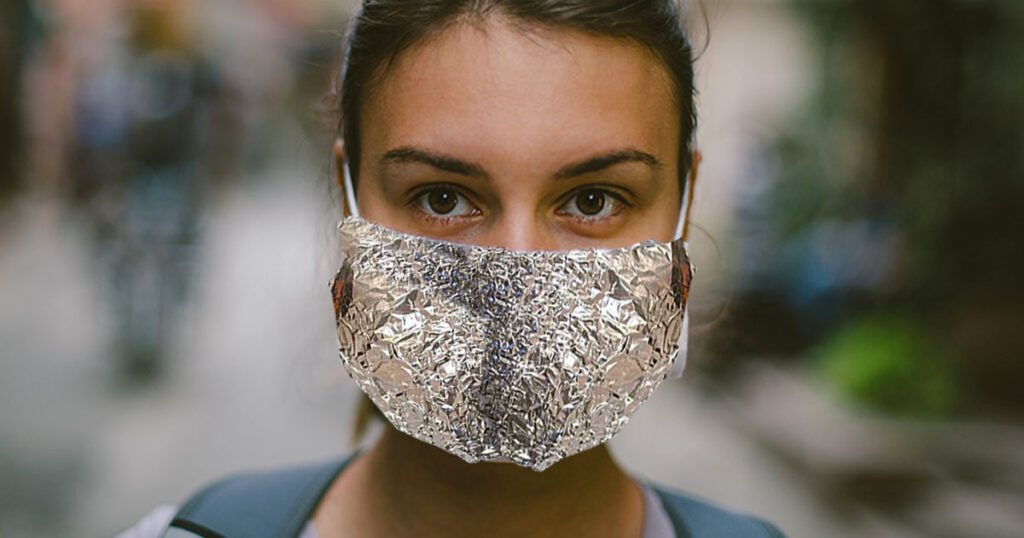 WASHINGTON — The Center for Disease Control and Prevention (CDC) readied new guidelines Monday on coronavirus protections including an innovative new tin foil face mask that protects the wearer from, "all the scary stuff out there."
"We recommend that everyone wear these masks regardless of your health or ability to fight off pathogens," Dr. Anthony Fauci said at the daily COVID-19 press conference. "They really work wonders.
The "insulative electrical contrivance encircling the respiratory intakes" masks will be made available once the government ramps up production these fashionable face masks made in the USA.
"You see, there are all these viruses and bacteria that are out to get you and you need to protect yourself by wearing these tin foil masks. Well, they're actually aluminum," Fauci said.
When asked how they work, Fauci was not very clear.
"Well the aluminum really is a sort of metallic disinfectant that neutralizes any pathogen that is out to get you. Now these pathogens can be natural or made from the government or completely imaginary and this magic face mask will protect you, we promise!"