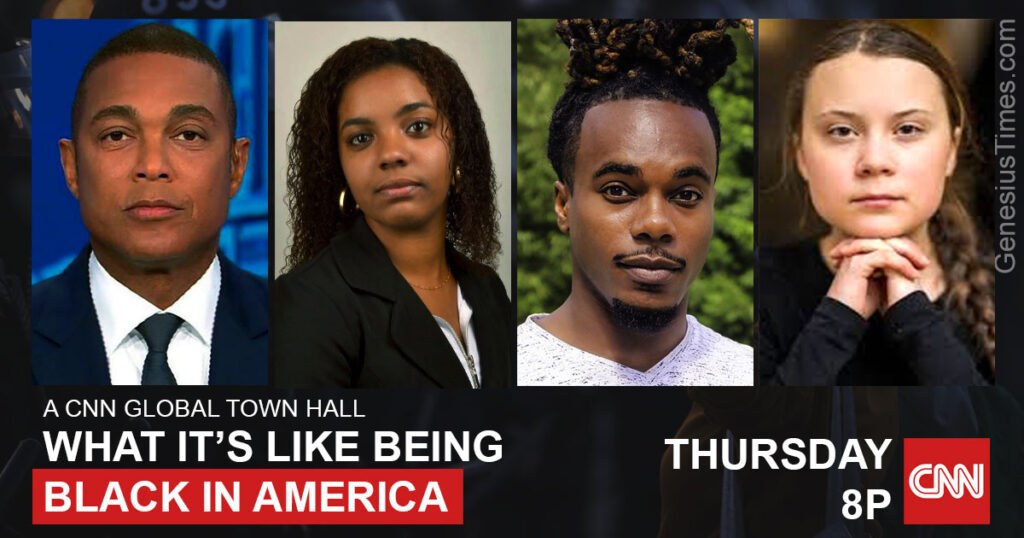 An upcoming CNN town hall entitled "What it's Like Being Black in America" will feature 17-year-old Swedish activist Greta Thunberg alongside a panel of black Americans in response to the Black Lives Matter George Floyd protests.
The program also includes black CNN broadcaster Don Lemon, 47, black businessowner, Julia Johnson, 37, and unemployed 29-year-old Detroit resident LaQuan O'Keefe.
Greta Thunberg is neither black nor American but CNN producer Willie Chitbranz claim that Thunberg, "actually knows more about what it's like to be black in America than most blacks in America so she's a clear choice for this panel. I mean, did you see the way she scolded that crowd during the UN panel? How dare you question her being on this panel?"
After the climate change movement had fallen off the global media radar due to the coronavirus pandemic, the young activist stormed back onto the news by claiming she had the disease.
CNN hosted her on the coronavirus panel shortly after and established the high school dropout as an expert on pretty much everything.
Her name is a top trending term on Twitter, with some 30,000 mentions on the platform in just a few hours.
"It just makes sense to have Greta on this panel about what it means to be black in America because who knows better than a young Scandanavian girl whose claim to fame has been complaining about the weather?" Chitbranz added.

About Author