CNN introduces CNN- where users can pay $99 a month to not see any CNN content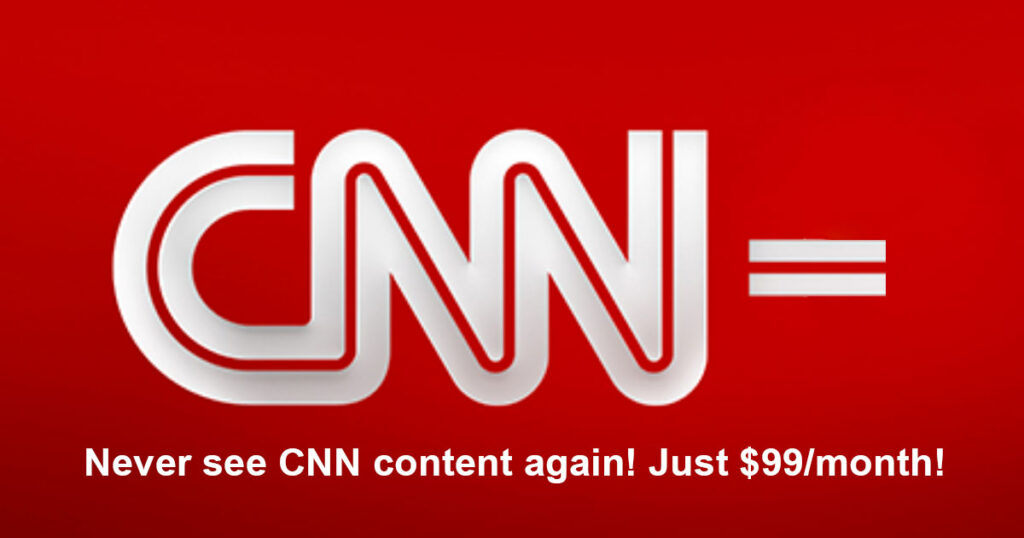 ATLANTA—Following the demise of the streaming service CNN+, CNN is introducing CNN- where users can pay $15 a month to see less CNN everywhere.
Subscribers will have the peace of mind and enjoyment of not seeing any CNN fake news shows or online content anywhere.
"I think we had it all wrong when we launched CNN, imagining that people wanted to pay to see more CNN," CNN CEO Chris Licht said in an exclusive interview with Genesius Times. "Instead it's pretty clear that people are willing to spend a good amount of money every month to see less CNN."
The prior management team's vision for CNN+ runs counter to Warner Bros. Discovery CEO David Zaslav's plan to provide content that people want to see and nobody wants to see CNN.
"I think it's a real deal. I mean, I would pay 10 times that to not have to see Don Lemon or Brian Stelter or Anderson Cooper ever again in my life," a Nevada viewer, Hugh Jackman said.
All CNN+ staff will be shifted to the new CNN- channel.
Licht said in a town hall style meeting with staffers that "we have a really good thing going in charging people to see less of our content. I think this is going to be huge!"
Licht said he got the idea for CNN- when the state of Florida invaded Ukraine in order to get CNN to leave Florida.

About Author