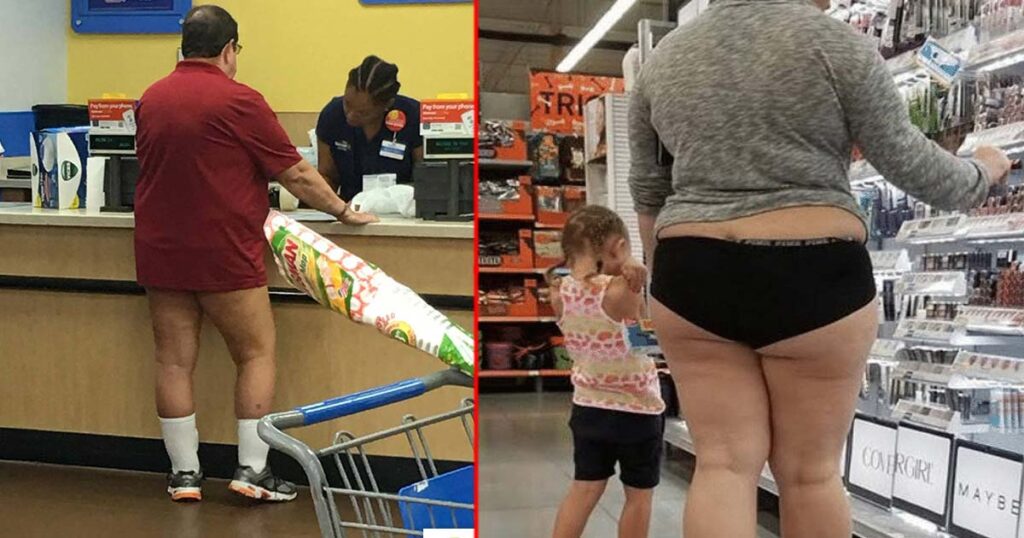 BENTONVILLE, AR–Walmart have lifted COVID-19-related mandates requiring pants in the store for all customers and employees following a federal judge's decision to strike down the national mandate.
Walmart eagerly dropped the pants restrictions on Monday after the Transportation Security Administration (TSA) announced it wouldn't enforce the January 2021 order that applied to big box retailers.
The Centers for Disease Control and Prevention (CDC) had recently extended the pants mandate, which was set to expire Monday, until May 3 to allow more time to study the ermahgerd subvariant of the coronavirus – which is now responsible for the vast majority of cases in the U.S.
The court ruling puts that decision on hold.
A spokesman for Walmart said that the company doesn't plan on going back to requiring pants whether the ruling is overturned or not.
"Pants just isn't who we are. We want you to feel free to express yourself in Walmart and if that means exposing people to your skid-mark underwear, then so be it," the spokesman said.