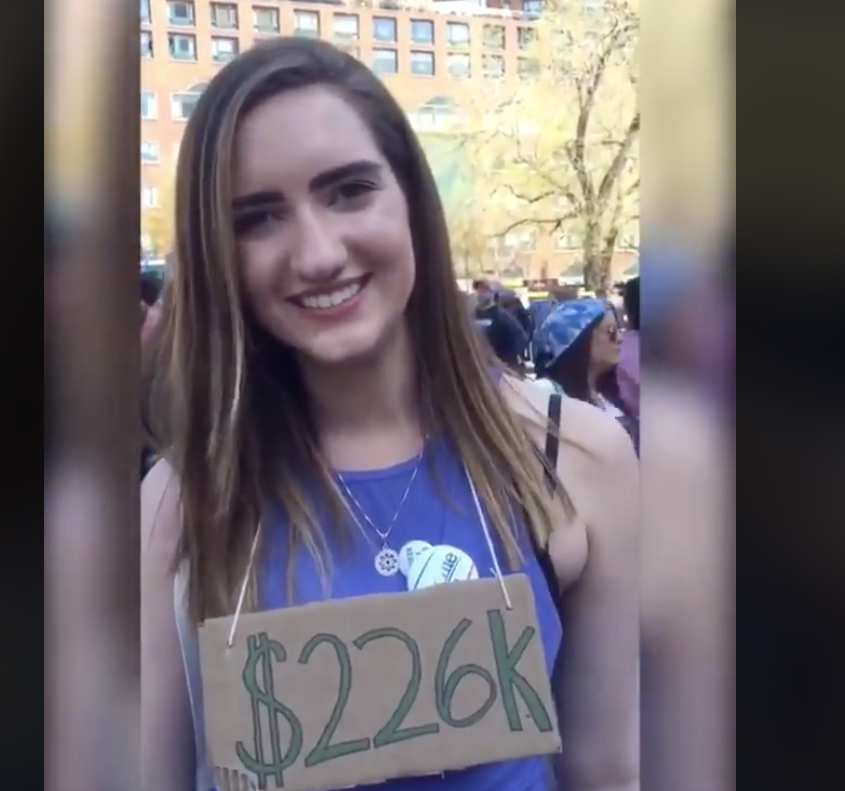 Denison, OH—Recent college grad, Anita Lawyer, said she was surprised when her mom and dad informed her that the $226,000 in student loans and credit card debt that she accumulated while at university would have to be paid off with real money.
"They said we'd have to pay, but I didn't think they meant pay pay," she said. "LOL." But she didn't really laugh out loud.
Miss Lawyer is like the vast majority of college grads who are unsure and a little frightened by the prospect of having to pay for all the money they borrowed during their stint at college.
"I've never seen a number that big," said Logan Price, who said he majored in mathematics. "I was sure when I was filling out the financial aid form that they were talking about Monopoly money. But I've never played Monopoly, so I don't know what all that's about."
"Miss Lawyer and Mr. Price were classmates at Denison, which touts a $49,310 annual tuition," said financial advisor, Noah Nonsense. "Add room and board, alcohol, avocado toast, and the obligatory summer trips to Europe, and you get somewhere in the ballpark of $500,000 of debt that each of these jackasses have to pay off."
Most of them won't be earning any money soon either because they got degrees in low-demand industries like Feminist Interpretive Dance or Transgender Leisure Studies.
"I was totes dead," said Mackenzie Boobhead, who had to move back into her parents home while she looks for a job. "I asked if they literally wanted me to pay that money back, and the bursar guy said, 'Yes, literally', which is stupid because—hello—'literally' doesn't mean that you literally have to do something. I majored in English, so I know what I'm talking about."
Some students have turned to the government for leniency and debt forgiveness.
"I mean, [socialist presidential candidate] Bernie Sanders is the man, because he wants to pay off our debt," Lawyer said.
When asked how Sanders would finance the payback, she shrugged. "I'm a NeuroSpeculative AfroFeminism grad, that's not my line of work."

About Author