Scary 'Socialist Momo Challenge' dares kids to commit economic suicide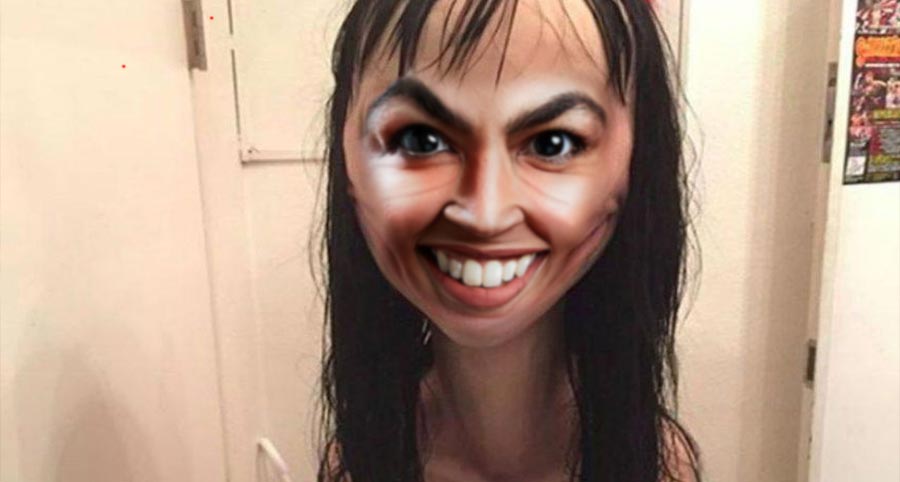 The County Sheriff's Office is encouraging parents to keep a watchful eye on their kids after reports surfaced of an Internet character called "Socialist Momo".
Deputies say overnight they received multiple reports from children in the community about the presence of the character showing up in the middle of innocuous YouTube videos.
The scary character, which some say resembles New York Representative Alexandria Ocasio-Cortez, allegedly targets youth and then sends them messages, encouraging them to support risky economic policies such as $33/hour minimum wage, or taxing the rich at 70 percent.
Authorities have issued this official warning:
Keep an eye on your kids if in case she starts appearing on any of their screens telling them to do self harming things, like supporting a system responsible for the deaths of millions and the impoverishment of many more. Young children will often not be aware of how harmful and even fatal her ideas can be, so it is important to make sure your kids are exposed to a healthy amount of common sense and basic economics in case they happen to encounter her.
A local mother, Beatrice Hawthorn says her family is the latest to fall victim to an online persona trying to cause chaos.
She says last week her daughter began showing some unusual behavior.
"Where is this idea of economic suicide coming from? Why would she ask me about eating the rich?" Hawthorn explained.
"She kept telling me about Socialist Momo and I just didn't understand, I see now," Hawthorn said.
The damage is already very high as millions of people across the United States have voted for or donated to socialist candidates including Alexandria Ocasio-Cortez and Presidential Nominee Bernie Sanders.
"Enough kids fall into this spooky challenge and we could be a country full of economic morons in two years."

About Author