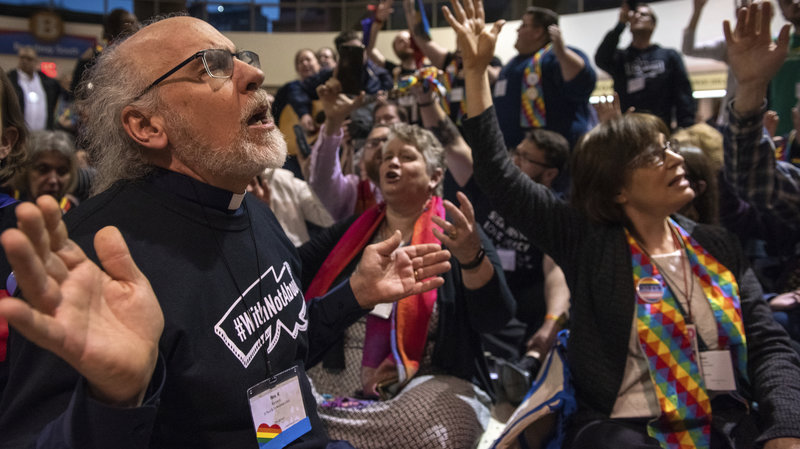 ST. LOUIS—After days of passionate debate, deliberation, and prayer—and years of tension—the United Methodist Church (UMC) voted Tuesday to keep Christ in Christianity.
"It's clear that—for now—a majority of the Church still think that Jesus Christ is important enough to the Christianity that he should stay put," Paston Winston Bellevue of Baltimore said.
Others were not so pleased.
"It is time that the Church get with the times!" Pastor Freddie Millstone of Hartford, Connecticut said. "Very few serious people believe in the fairy tale of Jesus, so, I believe we move the Church into the 21st Century along with everyone else."
The vote happened at the end of the United Methodist Church conference held in St. Louis.
Critics were curious as to why such a thing got a vote.
"Faith is not a democracy. The one time democracy was seen in the Bible, they voted for a brutal criminal over Jesus, so it's not really the ideal way to get to the truth."
"We need to be much more welcoming as a Church," Millstone said. "And Jesus is to divisive. We need to get rid of him. Next election, I think we will."

About Author