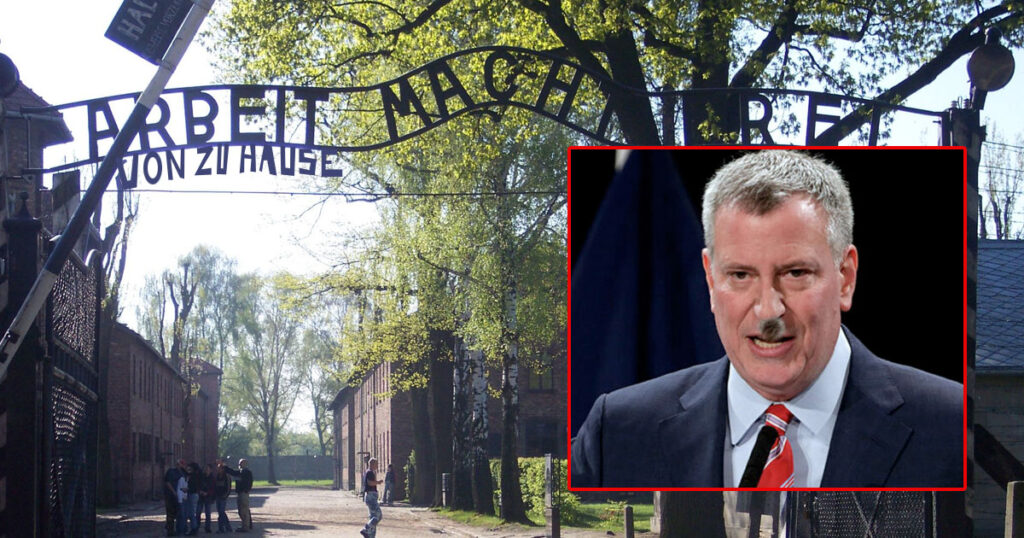 In an uplifting public relations campaign, New York City Mayor Bill de Blasio has posted signs around the five boroughs stating: "Work From Home Sets You Free." Curiously, many of the signs are in German, which read, "Arbiet von zu House Macht Frei."
The campaign is intended to encourage people to work from home in order to help eliminate coronavirus from the tri-state area.
"We don't want anyone out of their crappy little closet of a home. It is dangerous to go outside and spread your germs. Therefore, work from home for a couple more months and you will be set free. We promise," De Blasio said at a press conference.
This follows De Blasio's recent rounding up the Jews and peculiar invasion of Poland.
Authorities said that the signs have nothing to do with similar signs at the entrance of Nazi concentration camps reading, "Work Sets You Free." When asked about the connection, one reporter was shot on site.
COVID-19 has ravaged many states and countries, but appears to be particularly bad in places controlled by Democrats.