Dems schedule impeachment for every past and future Republican president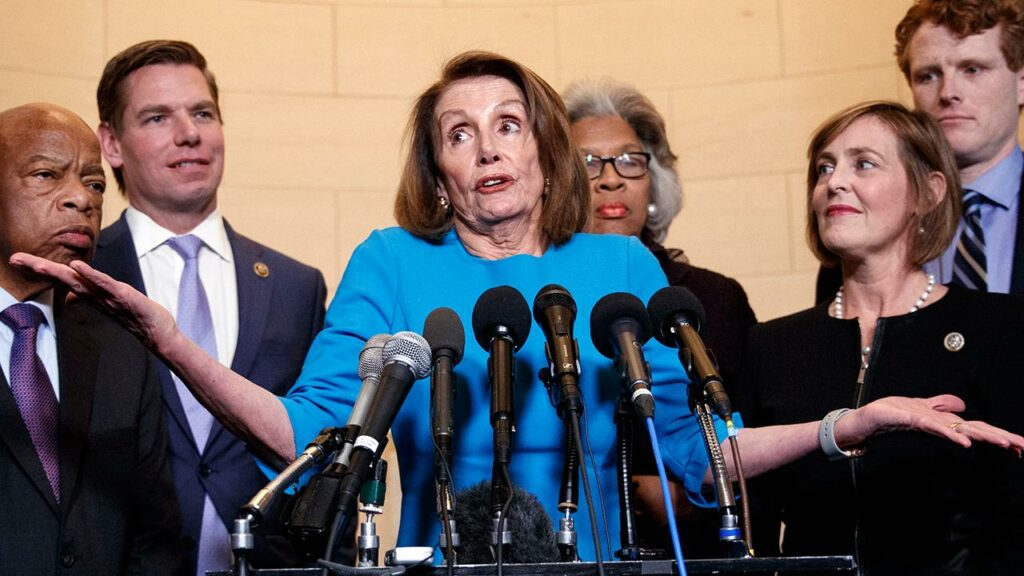 WASHINGTON, DC—Following the successful trial of former president Donald Trump, House Democrats have scheduled impeachment proceedings for every past and future Republican president.
"Since all Republicans are clearly white supremacist domestic terrorist based on the storming of the US Capitol, we must impeach all past and future Republican presidents so they learn their lesson," Speaker of the House Nancy Pelosi said at a press conference announcing the unprecedented move.
The Trump impeachment—his second—is the first of a former president and many have questioned the constitutionality of the procedure.
"We're not going to let legality stop us," Pelosi said. "We're on the precipice of a one-party country, just like China and the USSR before them. Why should the Constitution affect us?"
Democrats say they will start with the first white supremacist Republican president, Abraham Lincoln and move their way up to a third impeachment of Trump and then impeach any one who thinks they may run as president in the future as a Republican including Ivanka Trump, Donald Trump, Jr., and Candace Owens.
"We will likely impeach everyone who voted for Trump while we're at it," Pelosi added.
The project will take 4 years and cost American taxpayers $1.5 trillion.

About Author