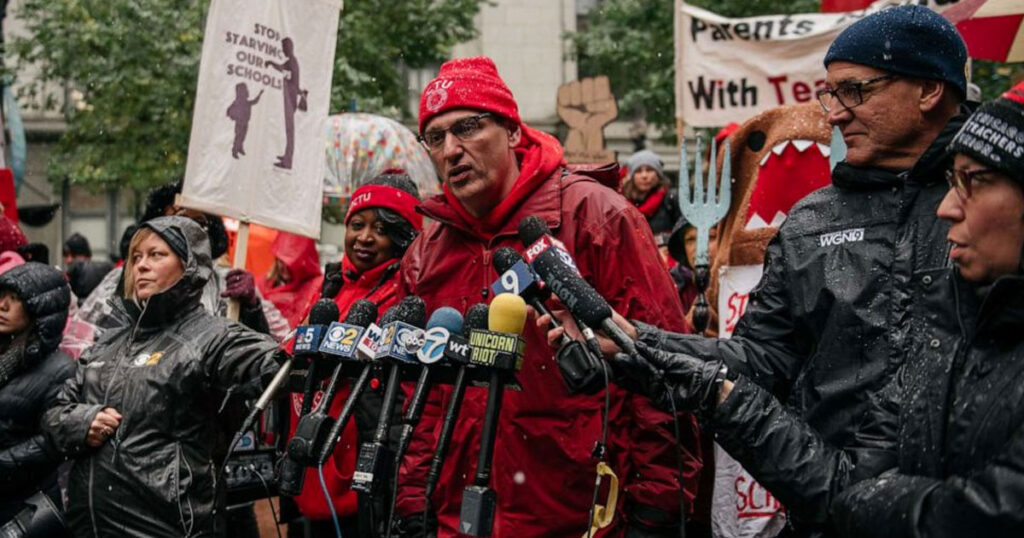 UNITED STATES—In a joint letter today, many of the nation's most influential teachers' unions – from the AFT, to the UFT, to the NEA – have called for all schools to be closed forever so children will never get sick again.
"We care deeply about the health and safety of students everywhere," the statement read in part. "It's not only COVID-19 that we have to worry about – it's also the flu, pneumonia, cholera, rabies, polio, measles, Ebola, malaria, chickenpox, smallpox, shingles, yellow fever, the bubonic plague, and of course the most dreaded of them all, the common cold. It's imperative that we protect our children from every conceivable virus and disease on the planet and ensure they never ever get sick and to that end, we are calling for all schools nationwide to be closed permanently."
The letter caused quite an uproar and was the source of much confusion for many. After making its way to the White House, the CDC responded with a statement of its own, stating in part, "It's now been almost an entire year since we declared 'two weeks to flatten the curve', but that obviously didn't work. Perhaps we should revise that to '250 years to flatten the curve' since children are still getting sick and that's simply unacceptable. The government will only reopen our schools until every virus and disease on the planet is completely eradicated."
Shortly after the letter's dissemination, the nation's labor unions decided to do the same for their workers as well. Experts warn, however, that both of these moves could possibly destroy the economy and our educational system. But if it's to 'protect the children' from the deadly common cold, I guess that's a sacrifice we'll all have to make.

About Author