Disney changes Splash Mountain to 'Riot Hill' where guests can experience exciting BLM riot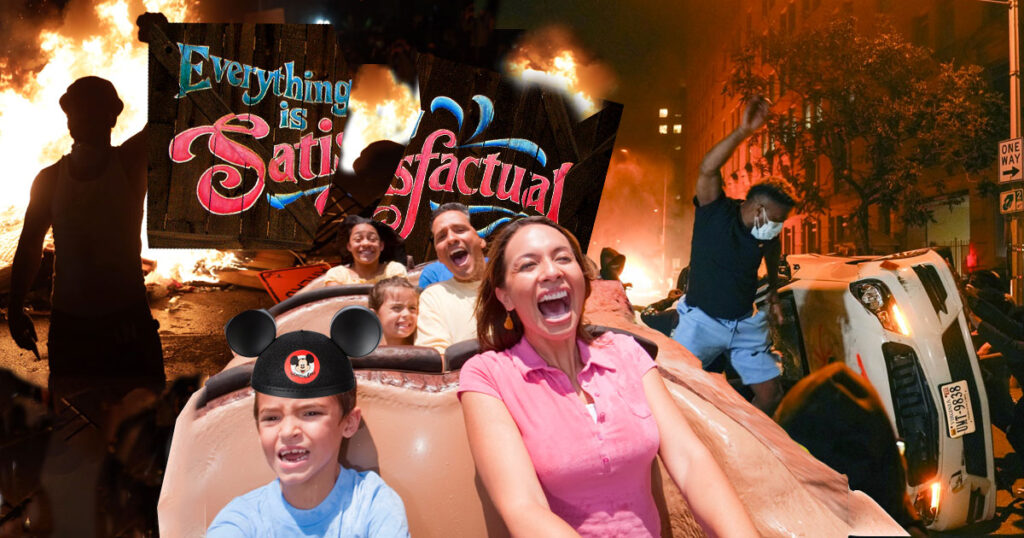 ORLANDO—Amid calls to change the Splash Mountain theme park ride because of its ties with the racist 1946 "Song of the South" movie, Disney officials said Thursday it had recast the ride to make it based on the Black Lives Matter and Antifa riots from 2020.
"We have decided that we aren't woke enough," Dinsey CEO Bob Chapek said in a statement. "To continue to be relevant and modern, we had to take a good look at our brands and revamp them according to the prevailing mob mentality."
The changes to the ride will be made at Disneyland in California and the Magic Kingdom at Walt Disney World in Florida, the company said in a post.
"It's not enough to virtue signal on social media or in press conferences," Chapek added, "we realize we must virtue signal in our parks too."
Health experts have concluded that there is no risk of contracting COVID-19 on the riot ride.
Disney said the changes had been in the works since last year, but the announcement comes as companies across the U.S. are renaming racially-charged, decades-old brands such as Aunt Jemima and Uncle Ben's in the wake of protests for racial justice around the globe following the death of George Floyd at the hands of police in Minnesota last month.
Experts are incredulous that racism hasn't ended despite the marketers' intense virtue signalling.