Disney releases new children's version of 'Two Girls One Cup'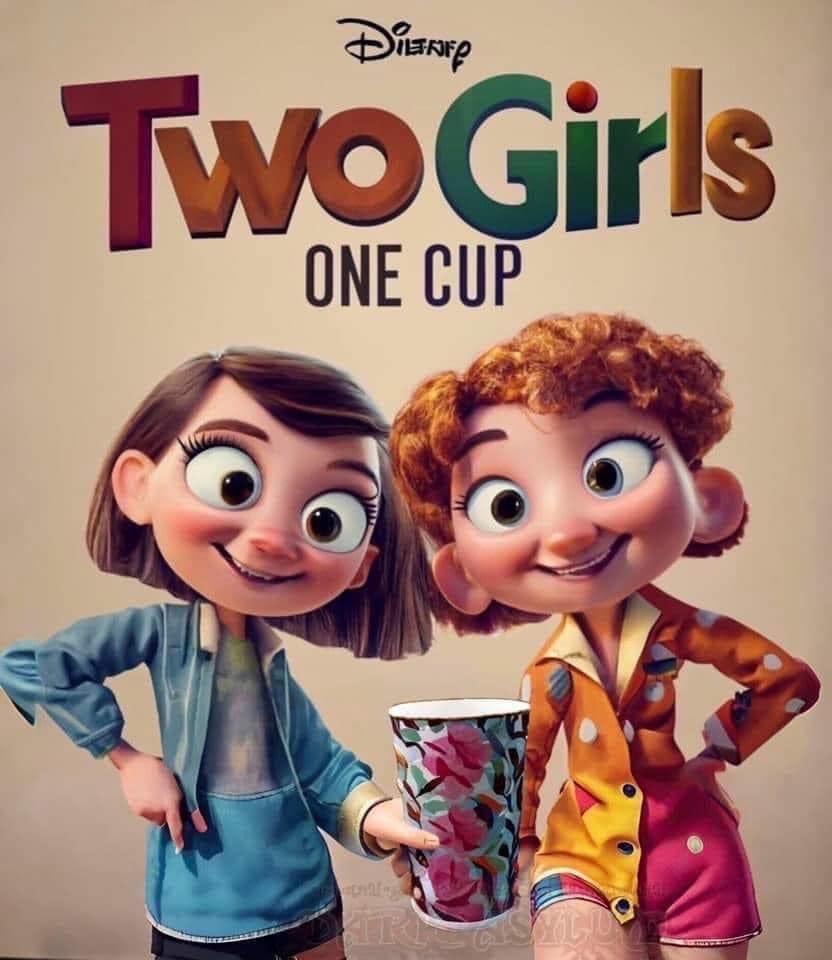 In a surprising departure from their usual lineup of fairy tales and talking animals, Disney has just released a heartwarming new children's film titled "Two Girls One Cup." This enchanting adventure follows the journey of two friends, Emma and Lily, who must navigate the challenges of sharing a beloved cup.
In a world where magical creatures, talking animals, and enchanted castles have been the norm, "Toy Tango" introduces a refreshingly relatable storyline. Emma and Lily are two ordinary girls who become fast friends over their shared love for a shiny, new cup — a magnificent, sparkling red cup.
The film begins with the joyous moment when Emma unwraps the coveted cup on her birthday. However, what she doesn't realize is that this cup will become the catalyst for an epic journey of friendship, empathy, and, of course, a few humorous mishaps along the way.
As Emma and Lily grapple with the age-old dilemma of sharing, the film takes viewers on a rollercoaster of emotions. From the highs of friendship and the giggles of playtime to the lows of disagreements and the heartache of temporary separation from their beloved unicorn, "Two Girls One Cup" is a masterclass in exploring the complexities of childhood friendships.
The film follows the extremely popular Disney Plus Porn channel starring only former Disney child actors.
In a particularly memorable scene, the girls embark on a quest to find the unicorn after it mysteriously disappears. Their adventure leads them through the magical forest, across the glittering river, and into the whimsical village of animated household objects who come to life to help them on their mission. Along the way, they learn valuable life lessons about teamwork, problem-solving, and the true meaning of sharing.
While "Two Girls One Cup" may not feature the traditional Disney magic, it weaves its own enchantment through the power of relatable storytelling and genuine emotion. The film's catchy musical numbers, including the hit song "The Sharing Song," are already climbing the charts on streaming platforms.
Critics are praising Disney's bold move to tackle a subject as universal as sharing, demonstrating that even in a world of magic and wonder, some of life's most important lessons are learned through the simplest of experiences.
As the credits roll and Emma and Lily finally realize the true magic of friendship, viewers of all ages are left with a heartwarming reminder that the most precious adventures are often the ones shared with friends.
So, whether you're a child or a child at heart, be sure to catch "Two Girls One Cup" in theaters and prepare to be enchanted by a tale of two friends, one unicorn, and the joy of sharing.

About Author