Disney replaces bigoted white CIS-gender Mickey mascot with inclusive Pedobear in mouse ears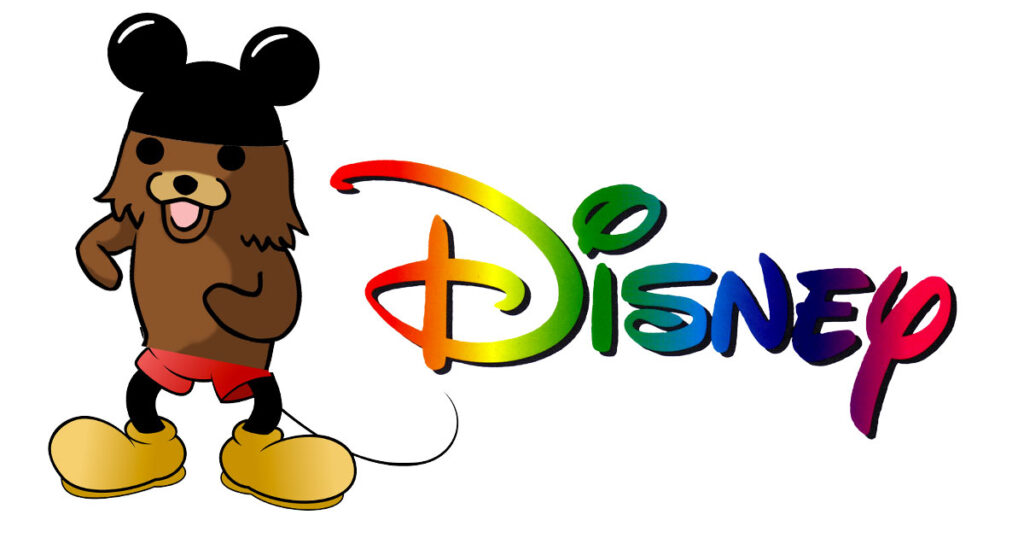 VISTA DEL MAL, CA—In an effort to stay ahead of the woke wave, Disney Corporation has replaced its bigoted white, CIS-gender, heteronormative mascot Mickey Mouse with a much more inclusive Pedobear mascot wearing mouse ears.
"We're to a point where it is clear that Mickey Mouse is a racist, bigoted homophobe and we cannot have that representing our company," Disney CEO Bob Chapek said in a statement announcing the new mascot. "Therefore we have replaced Mickey with Pedobear, the friendly animated pedophile of Internet fame."
The move comes shortly after Chapek has promised at least two anal sex scenes in all future Disney kids' movies.
Sources say that Minnie Mouse will stay as a co-mascot but that she will be transitioning to the male "Mega Mouse".
"We're done with all the bigotry and hate," Chapek said. "It's time that people accept sexual predators as the new normal."