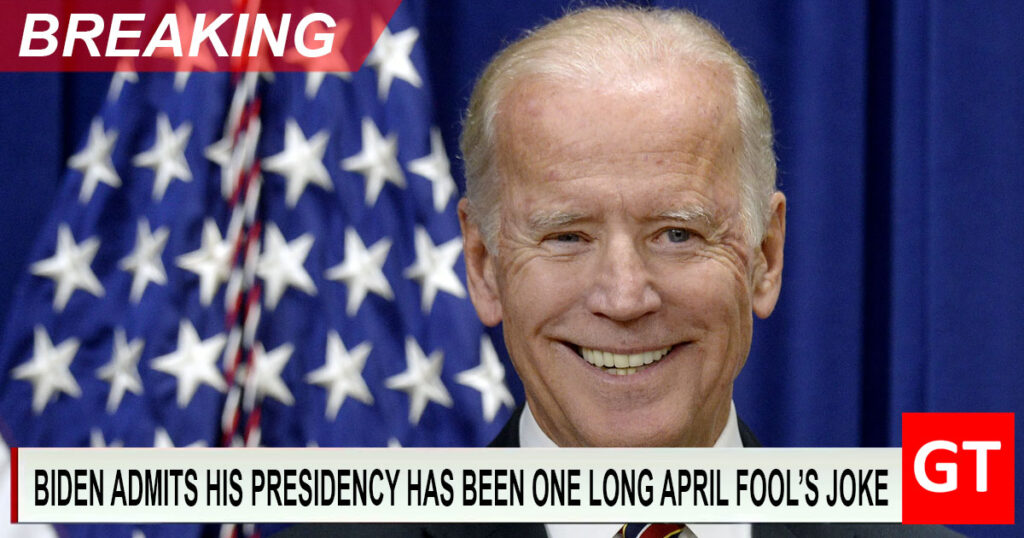 WASHINGTON, DC—President* Biden admitted today that his presidency has been one long April Fool's Day Joke. Sources say that everything the administration has done, from selecting incompetent and deranged people as Department of Health secretaries to calling for regime change in Russia, has been a prank on the American people.
"Not a joke—my entire presidency has been a joke!" Biden said in a quick remark while roaming the White House grounds. "Gotcha!"
White Press Secretary Jen Psaki defended the policy.
"Yes, it's true that everything this administration has done has utterly beclowned the country, but most experts agree that the president has outperformed in this prank," Psaki said.
Pundits across the country are calling it the greatest hoax since Jussie Smollett paid two Nigerians to beat him up and blame it on Trump fans.
"I have to admit, I was fooled!" CNN anchor Brian Stelter said. "I could've sworn all that idiotic stuff was serious. Jokes on me I guess!"
Others, like Representative Alexandria Ocasio-Cortez (D-NY) moved to make April Fool's a national holiday. "We need to celebrate the fools of the world—like the people who voted for Biden—and not let their legacy go unnoticed!"