Disney to Reimagine Classic as 'Snow Brown and the Seven They/Thems'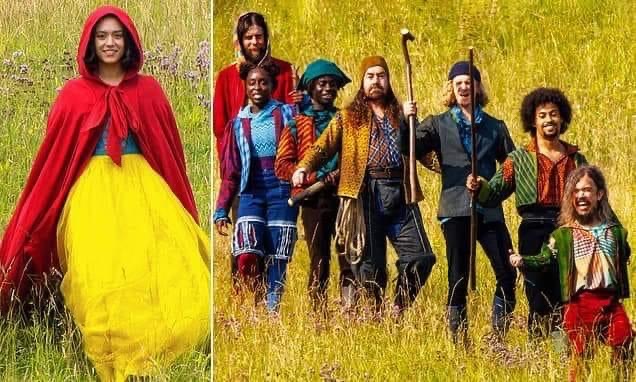 In a move that has been called "brave" and "stunning", Disney is putting a new twist on the studio's first animated classic, Snow White and the Seven Dwarfs.
The new version will be more or less the same plot as the original, but with a few adjustments to the cast to accommodate the increasingly gargantuan demands of wokery.
"We wanted to do something totally new," said Disney CEO Bob Iger of the new production, "but we've run out of ideas. So we're going to just re-release our old movies, but with black people and transvestites in them."
"It's really a genius move," said film critic Jerry Asshat. "Since there are no new ideas, Disney is systematically destroying their old ideas. It will probably take in a billion dollars at the box office"
Disney has decimated 21 of their animated features as live-action movies, including Beauty and the Beast, The Lion King, and Cinderella, but not Disney's first animated feature Snow White.
"We're saving the worst for last," Iger said. "Disney fans have long waited to see how we'd mangle this masterpiece. I think they'll be impressed."
The new version of Snow White is due in theaters March 2024.

About Author