Elon Musk secretly buys 51% of all passwords, will soon control internet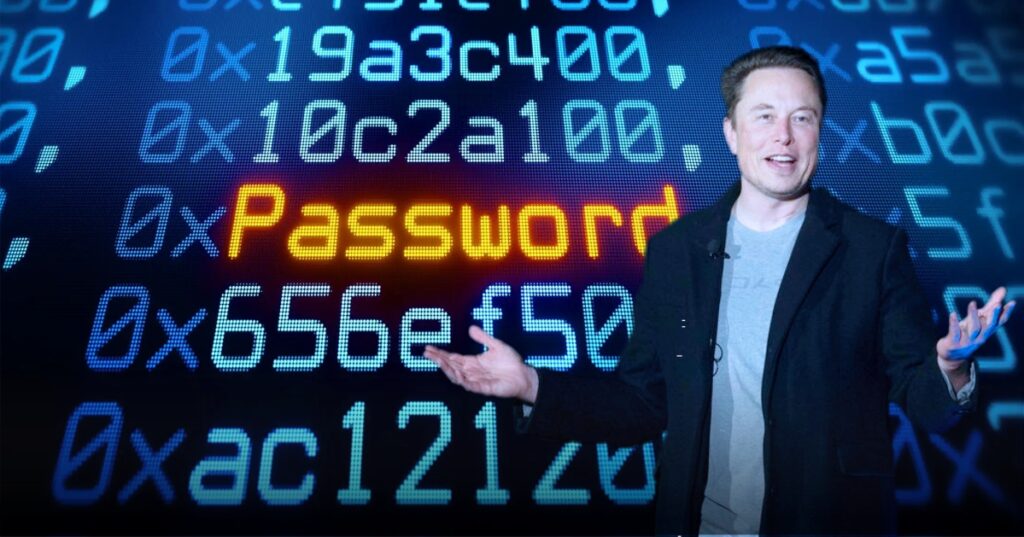 ZURICH—The GPO, Global Password Organization, announced on May 5th, World Password Day, that Elon Musk, the SpaceX and Tesla entrepreneur, has secretly bought over half of the available passwords, numbering in the billions and may soon control all online access to major institutions.
Myron Steinbean, the organization's spokesperson said, "Mr. Musk's move means there is a crisis upon us. The supply of unused passwords was already facing depletion and in less than 5 weeks, all passwords will be used with no more available until major changes are made to computer keyboards and all software is updated. If this is not accomplished, within twelve years the internet will hit the tipping point and no recovery will be possible."
President Biden immediately formed a department within the HS Department, assigned VP Kamala Harris to spearhead solutions and demanded $66 Billion to form a committee to investigate Elon Musk and systemic injustice in red states.
CNN and the Washington Post urged computer users to throw all electronic devices using passwords into a bonfire and burn them, temporarily alleviating the problem and thwarting Musk, while the U.S. government finds the solution.
Fox News skeptic, Tucker Carlson immediately questioned the media frenzy asking, "Just how many passwords do the Europeans need? They're barely literate."

About Author