Embrace Your Natural Beauty with The Rat's Nest Hairdo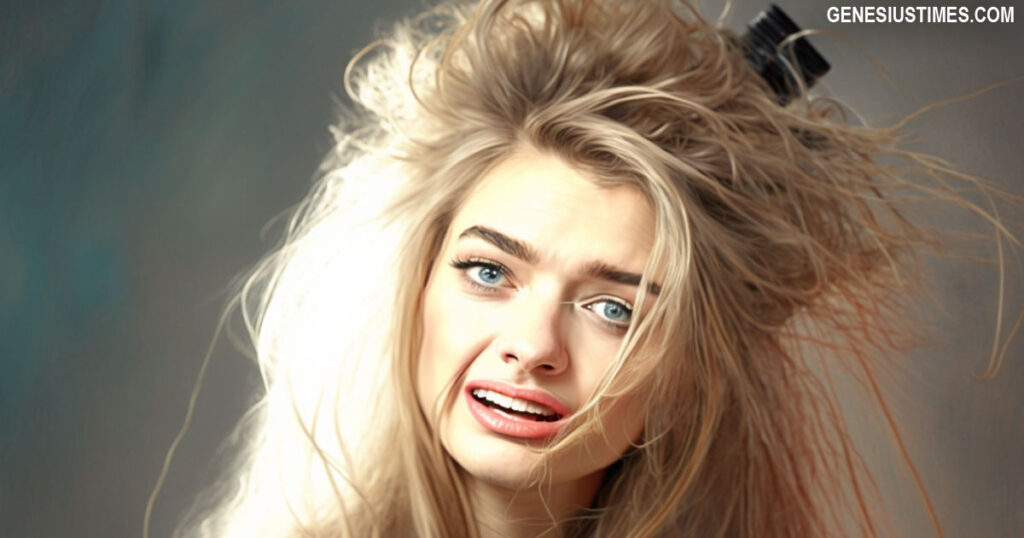 Move over, mullets and bowl cuts – the latest hairstyle trend has arrived, and it's sure to turn heads. Introducing the "Rat's Nest," a messy, tangled hairdo that's perfect for those who want to embrace their inner grunge.
According to hair stylist and self-proclaimed rebel, Jenny Smith, the Rat's Nest is all about embracing your natural hair texture and letting it do its thing.
"The Rat's Nest is all about breaking the rules and saying goodbye to traditional, polished hairstyles," said Smith. "It's messy, it's unkempt, and it's absolutely fabulous."
To achieve the Rat's Nest, Smith recommends skipping the shampoo and letting your hair air-dry. Once your hair is dry, use your fingers to tease and tousle your locks until they're a tangled mess.
But the Rat's Nest isn't just a hairstyle – it's a lifestyle. According to Smith, those who rock the Rat's Nest are rebellious and unapologetic.
"If you're wearing a Rat's Nest, you're saying that you don't care what society thinks of you," said Smith. "You're a rebel, a free spirit, and you're not afraid to show it."
However, not everyone is a fan of the Rat's Nest trend.
"I don't know why anyone would want to walk around with a tangled mess on their head," said hair stylist Karen Johnson. "It's not a good look, and it's not healthy for your hair."
Despite the criticism, Smith is confident that the Rat's Nest will catch on as the must-have hairstyle of the year.
"The Rat's Nest is all about embracing your natural beauty and letting go of society's expectations," said Smith. "It's time to break the rules and embrace the mess."

About Author