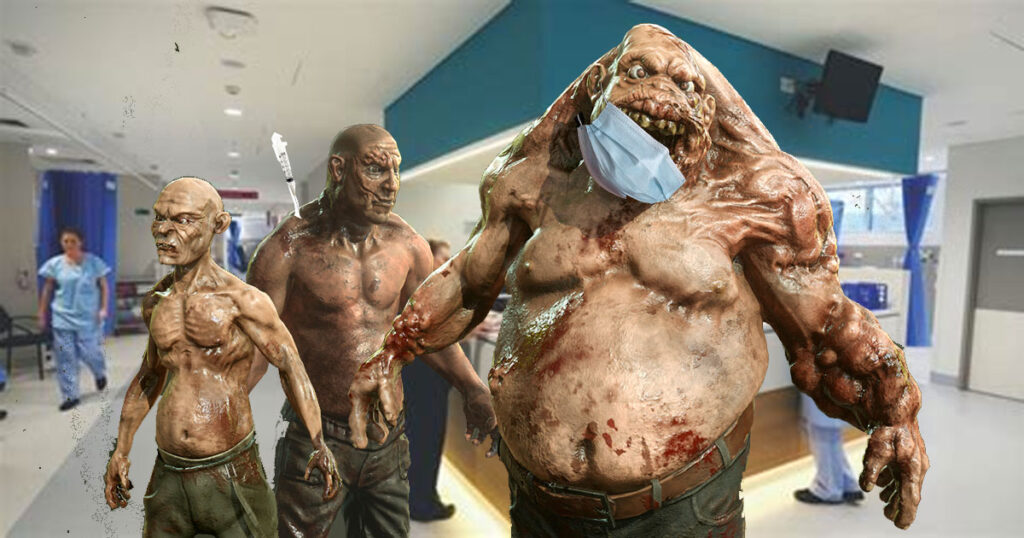 LONDON—The first recipients of the much-anticipated COVID-19 vaccine say that they're doing "great!" Several recipients in UK and US have received the shots as the massive public health campaign gets under way.
"You know, I had the typical aches and pains that come with vaccination. I had a pretty bad headache and fever for fifteen days and my skin started to bubble up in places, but overall, I feel great," John Blaster said of the procedure.
About 10 percent of participants experienced fatigue, roughly 9 percent reported muscle aches, about 5 percent had joint pain and headaches, and about 4 percent experienced violent bloody stool shooting through their noses.
Dr. Anthony Fauci has stressed that the COVID vaccine, which has rushed through trials is safe and effective.
"We're seeing a 95 percent effectiveness with these vaccines," Fauci said. "So if you can endure these minor side effects when you get the shot, you'll be almost as effective as a typical immune system."
"I can't feel my face anymore," Blaster added, "but at least I'm not going to get COVID!"

About Author