How to get that perfect selfie during the coming global thermonuclear war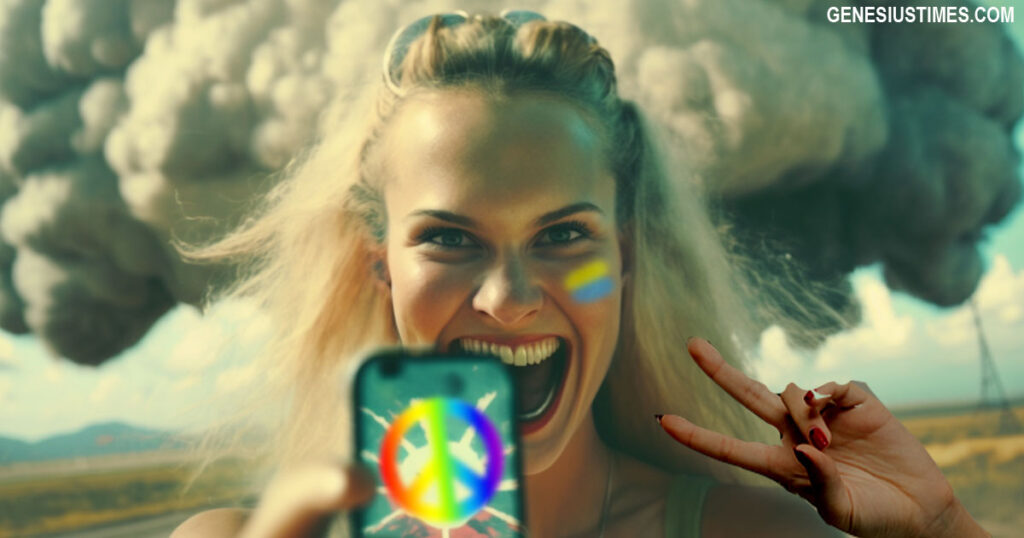 In the age of social media, getting the perfect selfie has become a top priority for many people. But what do you do when you find yourself in the middle of a nuclear war? Fear not, because we've got you covered with these tips for getting that perfect selfie during a nuclear apocalypse.
Find a good angle. When the bombs are falling and the world is ending, it can be hard to find a good angle. But don't worry, there's always a way to make it work. Try angling your camera slightly to the left or right to capture the perfect lighting.
Use a filter. If the sky is filled with smoke and debris, a filter can be your best friend. Go for a moody black and white or add a pop of color with a bold filter.
Make sure to wear your yellow and blue to show your support for the puppet regime in Ukraine at any cost.
Find a scenic background. Nothing says "I survived a nuclear war" like a scenic background. Try posing in front of a crumbling building or a mushroom cloud for that extra bit of drama.
Strike a pose. Whether it's a pout or a peace sign, make sure you have a signature pose that screams "I'm still here and I'm fabulous".
Don't forget to smile. In the midst of all the chaos, don't forget to smile for the camera. After all, you want to show the world that even during a nuclear war, you're still the life of the party.
So there you have it, the key to getting that perfect selfie during a nuclear war. Just remember, safety should always come first, so make sure to take cover and protect yourself before you snap that perfect shot. Happy selfie-taking!